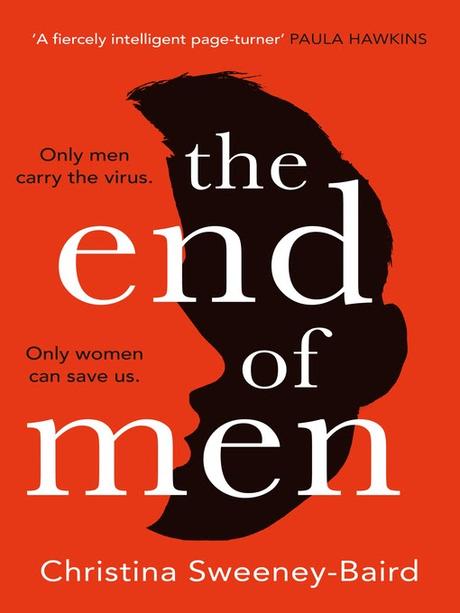 Set in a world where a virus stalks our male population, The End of Men is an electrifying and unforgettable debut from a remarkable new talent that asks: what would our world truly look like without men?
Only men are affected by the virus; only women have the power to save us all.
The year is 2025, and a mysterious virus has broken out in Scotland-a lethal illness that seems to affect only men. When Dr. Amanda MacLean reports this phenomenon, she is dismissed as hysterical. By the time her warning is heeded, it is too late. The virus becomes a global pandemic-and a political one. The victims are all men. The world becomes alien-a women's world.
What follows is the immersive account of the women who have been left to deal with the virus's consequences, told through first-person narratives. Dr. MacLean; Catherine, a social historian determined to document the human stories behind the "male plague;" intelligence analyst Dawn, tasked with helping the government forge a new society; and Elizabeth, one of many scientists desperately working to develop a vaccine. Through these women and others, we see the uncountable ways the absence of men has changed society, from the personal-the loss of husbands and sons-to the political-the changes in the workforce, fertility and the meaning of family.
***
Do you need to dress up for Halloween if you're a parent? BEFORE, CATHERINE
***
(@HarperCollinsUK, 29 April 2021, ebook, 414 pages, borrowed from @GlasgowLib via @OverDriveInc, # POPSUGARReadingChallenge, a book about or set in a nonpatriarchal society)
***
***
As this book was released during the covid pandemic I can't help wonder if the author was already working on it before it hit as the virus is eerily similar to what the world's been experiencing for the past two years. I thought this was a terrific read. I liked the fact there were multiple narrators who stories were different but had overlaps. I enjoyed books that use multiple POV's. There are a lot of dark moments in the book but an overall sense of the world just getting on with it and trying to find a new normal in a vastly changed world. This is a terrific book.