blogger
The enchanting Shimla.
Posted by Vikas Acharya
on
January 29, 2018January 29, 2018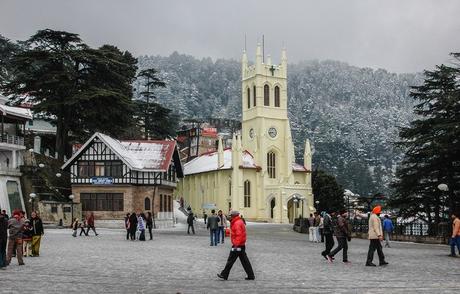 Image Credit: GlobicHolidays
Shimla is the capital of the northern Indian state of Himachal Pradesh, in the Himalayan foothills. Once the summer capital of British India, it remains the terminus of the narrow-gauge Kalka-Shimla Railway, completed in 1903. It's also known for the handicraft shops that line The Mall, a pedestrian avenue, as well as the Lakkar Bazaar, a market specializing in wooden toys and crafts. The hill station offers spectacular views of the snow-capped Himalayan ranges. With lakes and rich greenery around, Shimla welcomes tourists round the year, of course, if you don't mind the 'below zero' temperature in winter. Here are the leading destinations in Simla.
Advertisements
&b; &b; hillstationIndiashimlaShimla Tourism