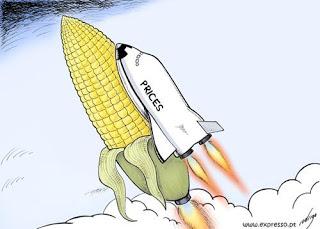 Enough has been seen by the citizens of our country India. From rising prices to implementation of caps in LPG cylinders for every household without considering the number of members present in a household. You all (including me) have seen an increase not only in prices for our basic amenities i.e. roti, kapda aur makaan (bread, clothes and a house to live in) but also not to forget the increase in crime in India.
I keep on wondering hearing the news everyday like LPG cap reduced to 6 kg or latest one is increased to 9 kg. Also, price hike of diesel coming up is specifically mentioned. Petrol prices already are at a peak. Have you ever wondered why? I guess every one of you have wondered and guessed about thousands of reasons for the same.  Even most of you would possibly have screamed at god for giving such a hell like life! Below I would like to share with you all the reasons as what I feel contribute maximum to this price rise:
#1. Population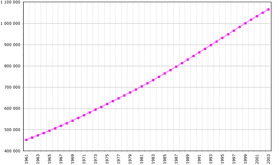 Image Source: Wikipedia
India's population as per the 2011 census is 1.21 billion spanning almost 17.5% of world's population. If you see the graph of population from year 1966 to 2011, its a straight line ramp increasing upwards year by year. It's good thing to have lots of people in a country but to a limit. Increasing numbers of people contribute in a variety of ways to rising nationwide problems. A check on population is strictly needed as it has been already projected that India will be the most populous country by year 2025.
#2. Corruption:
The second factor contributing to this economic downturn and rising prices is the corruption. The hunger for power, money has led man to commit serious and heinous crimes that can range from a petty bribe to huge scams involving hefty amounts. Everyone lusts to be on top and when they are not able to, they commit such crimes.
#3. Evading Tax:
This needs no explanation as such. the amount evaded by the tax payer is paid by him/her is paid in this way. The tax is evaded, the consumables and other things get expensive as government needs funds for operations which it takes from the citizens in this manner. Money has a cycle, take from one hand give from another and every body has to follow it.
#4. Increasing Demands: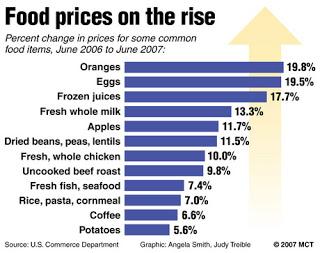 Population is the culprit here. With increasing number of citizens as well as denizens, the demands are also coexisting. All members in a family needs a car, a mobile phone etc. things besides basic amenities.
In order to curb this never ending problem of inflation, these things are needed to be checked else it will give rise to unemployment which in turn will give rise to crimes and will make our beautiful god fearing country a place full of heartless devils.
I hope we all will try to make this possible by all efforts which are within our reach and I am sure that you all will be able to fill up the empty pockets. Remember, every effort counts.
For more reasons as why the crimes are increasing, check out the link below.
Click here to read Arise India!