After finally getting the chance to log onto my blog, I noticed it's been a whole week since my last post, which as many are aware is very out of character.  One major reason for this is because I've been catching up on sleep as I was extremely lucky to head off to the Elle Style Awards at the London Savoy.  My styling post through Next was one of the two lucky winners to be given passes to this star studded event in London's superb venue.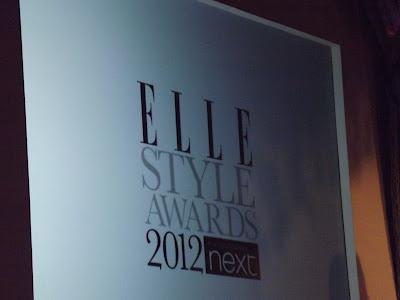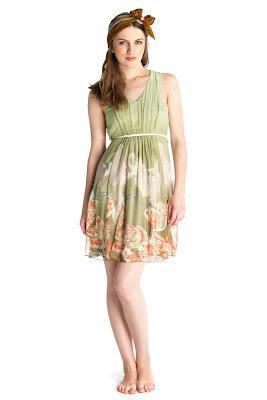 My first reaction was, 'What the devil do I wear?!' as many know these events are fashion events for a reason, and those who attend are on the pulse of what's in this season. After careful consideration I went for the
Traffic People Seashell & Bird - Mercy dress
from their new SS11 range.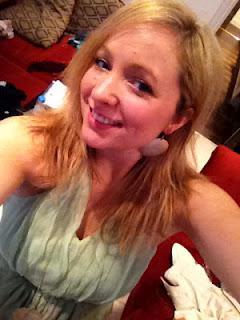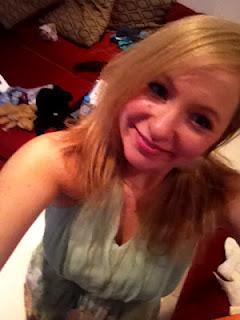 Before I left to go!  Excuse the poor photo quality... good old Ipad2!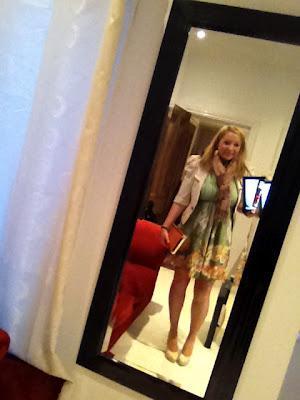 Even though I know it's no where near summer, (let alone spring!) I like being optimistic and fancied something that was a touch inbetween.  I went for the silky green number, with hints of orange - I teamed it with vintage gold earings, a long gold leaf necklace from neck and a beautiful orange clutch bag from accesorize.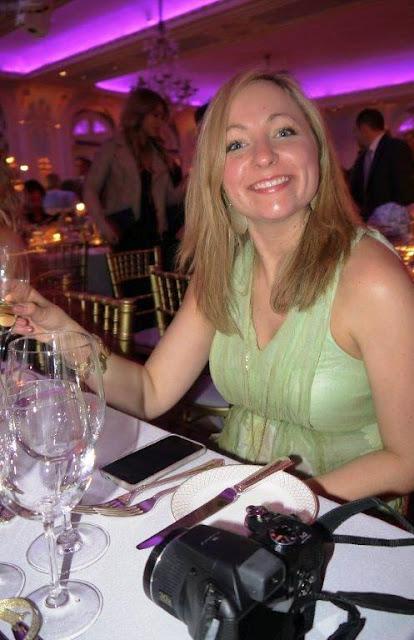 If any of you know me/read my blog, you'll be very aware I'm a nervous person.  I often get myself worked up and in a bit of pickle with things.  As this is something I'm trying to tackle I keep setting myself personal goals - situations I often feel anxious about and facing them head on. For me to attend an event like the Elle Style Awards on my own was a huge deal, I didn't have a comfort blanket of friends like I usually do. 
On the day I headed from the East Midlands on the train to stay in East Finchley, from there I had to make my way across London to the Savoy. Me, being me I managed to wear flats and leggings on the way over but did a cinderella change and fit my extra items in my camera bag... genius! I didn't particularly fancy freezing on my way over.  I did have lots of hair issues that evening, as my hair is naturally wavy I thought I'd straighten it but apparently my hair didn't fancy being straightened so was rebelling the entire night! 
Luckily Next had picked another winner for the evening, the beautiful Katie from Snuggle Bubby was joining me at this exciting event.  We met at the station and got a taxi over to the venue, meaning I could sort out my outfit in plenty of time before arriving at the swanky hotel.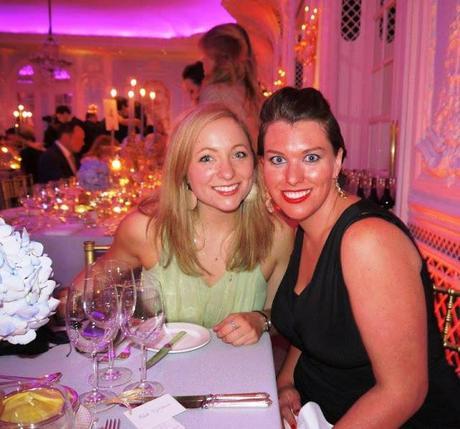 On entering the hotel, you could tell we were in a whole different league, this was by far one of the most stunning venues I'd ever seen.  Myself & Katie went to the Beaufort Bar to meet the Next ladies who were going to escort us into the awards, they got stuck in traffic so we had to be brave and face it on our own.  During my time with Katie we learnt a lot about each other and it turned out we were very similar.  If I hadn't got much out the actual event, I'd made a fab new friend!
We trotted to the press entrance and were sent down the stairs to the fabulous room.  It was draped in everything you could imagine when you think of the word 'glam'. There were gold chairs, beautiful flowers, and gold random ornaments to complete the vintage glam look.
I wasn't sure what was happening with being fed at this event, and because of nerves I'd hardly eaten all day, but luckily we were actually set for a divine 3 course meal... plus a constant flow of wine!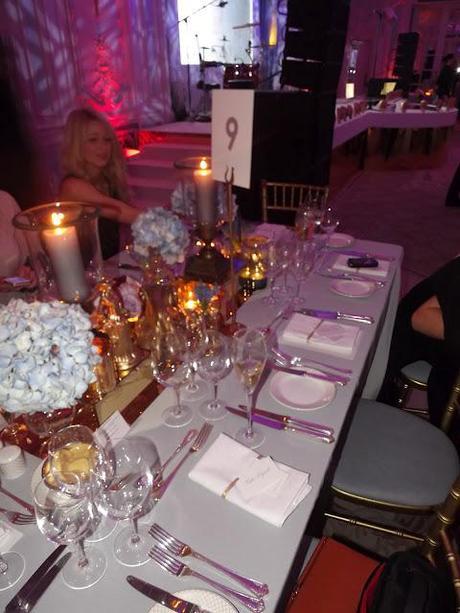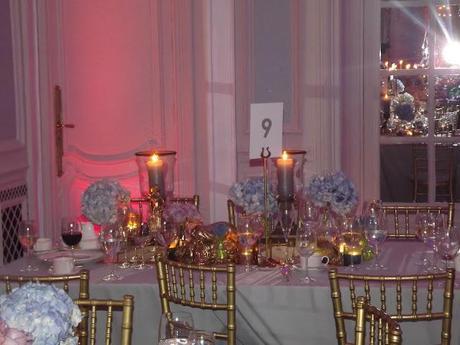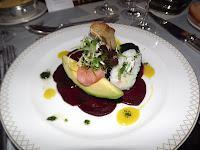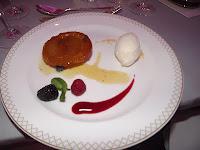 Starter:
Marinated beetroot carpaccio with goat cheese and rocket maki roll, chunky avocado, pickled ginger and mustard dressing
Main:
Roasted corn fed chicken with a camomile and chive crust, mashed potatoes, sauteed kale, baby carrots and lemon-thyme jus
Dessert:
Apple tart tatin served with mixed berries and vanilla ice cream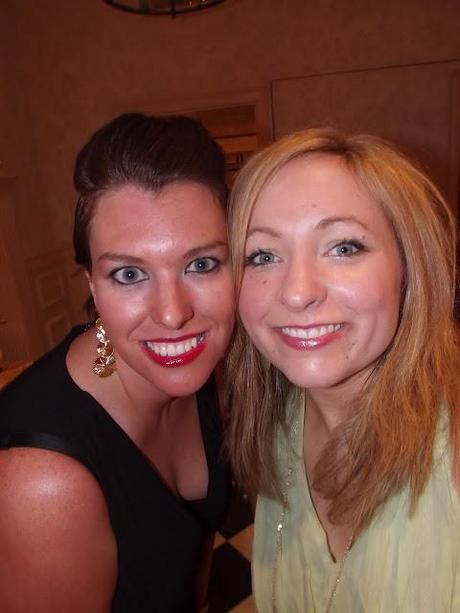 Jealous?  You should be the food was absolutely delicious! So after the main courses, came the pudding and the start of the awards ceremony.  We were greeted by fashion princess herself, Miss Alexa Chung.  She was presenting for the evening. She was in a gray fitted suit and heels (which were later ditched for flats at the end!).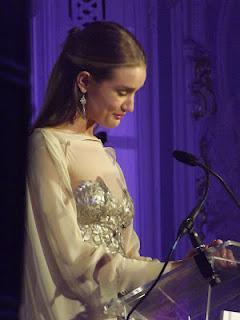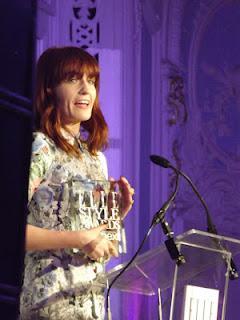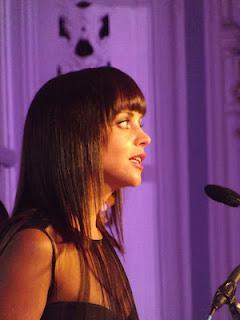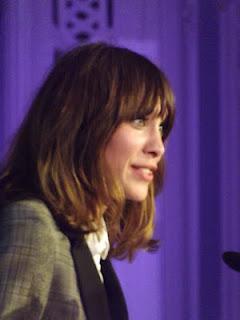 There were so many different celebrities there, from Christina Ricci, Sophie Ellis-Bexter, Rosie Huntington-Whiteley, Tali Lennox, The cast of Downton Abbey, Pixie Geldof... the list goes on and on.
After dinner and the awards, it was time to mingle!  Lots of cocktails were flowing and music from the likes of Professor Green and Emeli Sande was heard by all, which was a great way to kick start the party part of the night.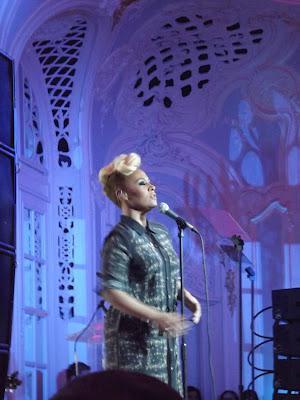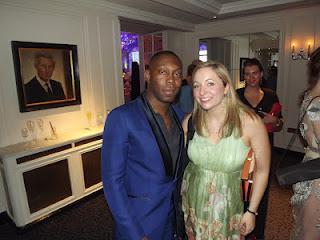 Dizzee Rascal & Me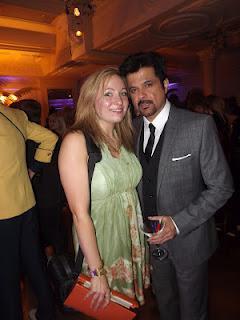 Me and Anil Kapoor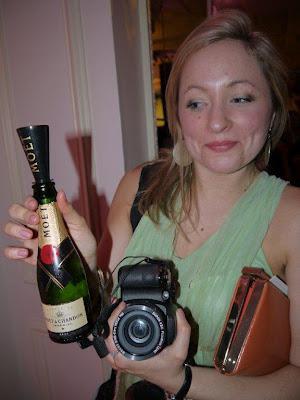 At the Savoy they had Moet served from little bottles. I loved them!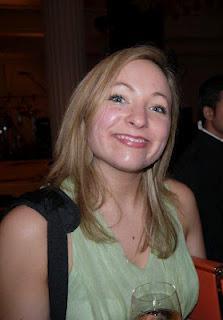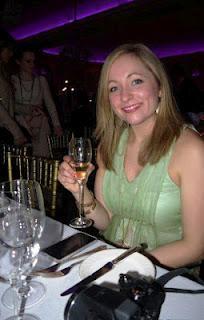 I was grinning a lot through out the evening!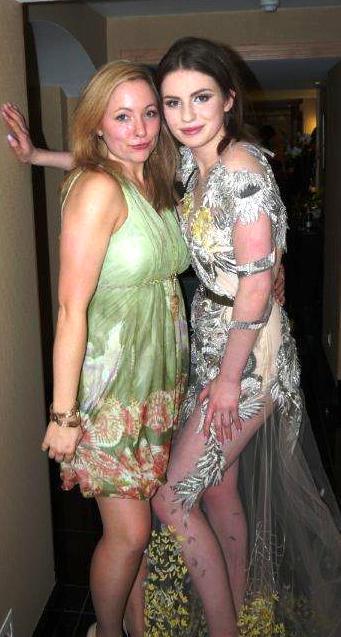 Here is me with Tali Lennox in her spectacular outfit, during a girls bathroom chin wag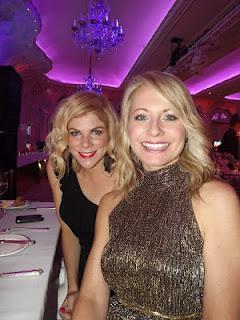 The lovely ladies at Next, who made this all possible!

So the night was spectacular, I really had nothing to be scared of and met some fantastic people. The ladies at our table from Next were so friendly and lovely to spend the evening with.
Most of the celebs vanished after the music performance, but that didn't stop some of them enjoying the evening full of great tunes to throw some shapes on the dance floor.
I would go again in a heart beat... and maybe next time I may not be so nervous! :)

   xoxo