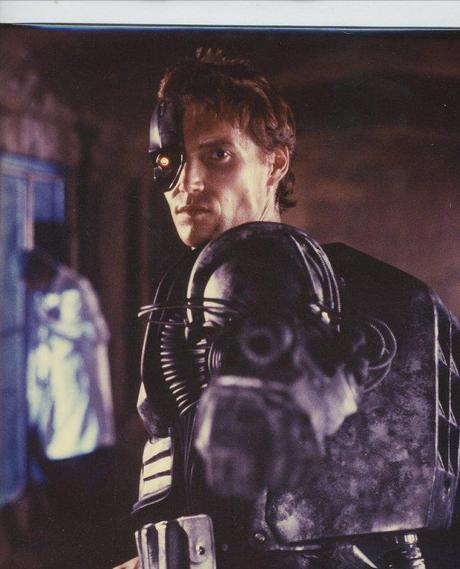 Ok this is not Robocop, nor Universal Solider, nor the Black Hole, not even live action DOOM.
What we have is far far worse. This is the Eliminators, and they are "Mandroids"   There is some time traveling, a handful of cave men, and a teleporting robot pet thing, named S.P.O.T. of course, a riverboat captain found in the worst bar in Mos Isley, and a martial arts warrior? Yeah that is a bit out of left field, even for this kind of movie.
This is like what would have happened if they let them make a Robocop 4 following in the trend of horrible decline far worse that what we saw with Robocop 3.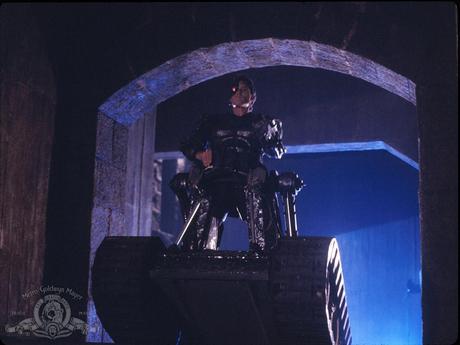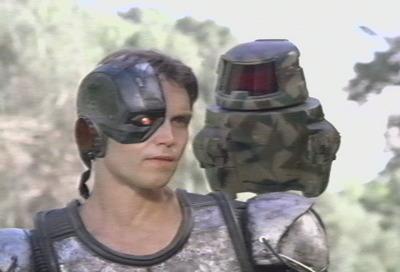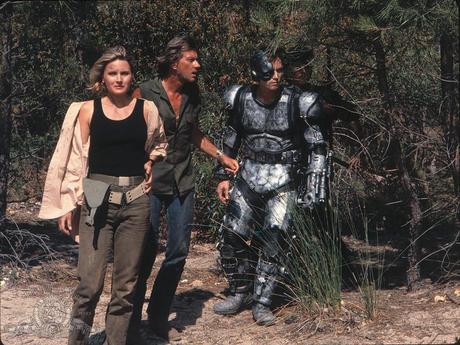 They get to travel down a river like in Rambo II, but it is not as exciting and of course the bad guy becomes an uber mandroid (imagine iron man if he was going for a bloated ford Mustang sort of look and a cape, you always need capes.) for the last battle, and of course wants to go back in time to become the next Caesar. He has a shield that shoots lightning bolts too. This is why we can't have nice things like time machines. Times like this I wish I was watching M Bison ham it up.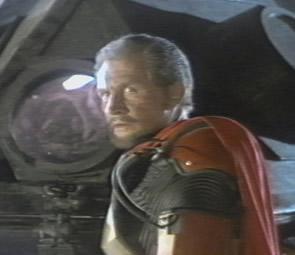 So we have a flat 2d comic book made into a movie level of film. Dumb fun, not painful, but just there. You will watch it and laugh or cry and forget about it as soon as it ends. Which it does abruptly do.
So if the movie is 2d we need something with a bit more dimension going for it. Perhaps the Gandhi-Bot DIPA, by New England Brewing? Very hard to find even if you are local though. So its depth we want, and something to bring up our moods… hmmm Rochforte Trappistes 10 sounds likes a plan. Monks make it, & it's fantastic.