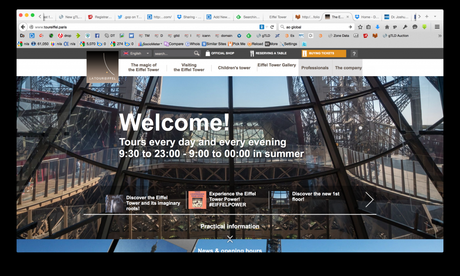 One of the most prominent landmarks on this planet has changed its address on the Internet.
The official site for the Eiffel Tower has changed the domain name from Eiffel-Tower.com (English)  and Tour-Eiffel.fr (French) to the domain name TourEiffel.Paris.
Eiffel-Tower.com had been the official site for the world-famous Paris landmark since at least 2007 according to Screenshots.com
The domain names Eiffel-tower.com and Tour-Eiffel.fr are now being forwarded to its new Internet home at TourEiffel.Paris.
If you're wondering the same registrant of also owns the domain name eiffeltower.paris but for some unknown reason, that domain is not even resolving.
According to Mark Kychma of DNPric.es: "Moves like that will shape the market more and more.""