English is honestly not a very difficult language to learn. If you are really having a hard time learning English language, I would say that it is impossible. You may not be that fluent compared to other English learners, but I am definitely certain that you can understand and you can speak and write English in your own simple manner.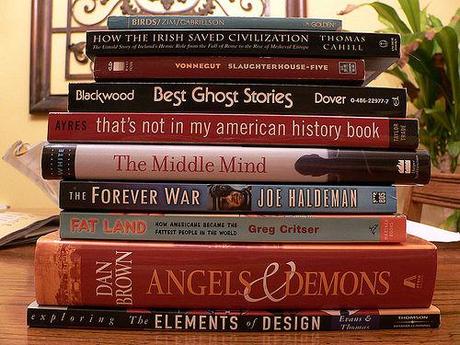 by brody4, via Flickr
No matter where you are, whether in China, Russia, or Saudi Arabia, your opportunity to learn or improve your English is definitely high. I mean, reality bites! English is very rampant in almost all aspects of our lives: Internet, literature, music, entertainment, business, education—all! It is not even impossible anymore that as early as 5 years old, you can already speak out and understand English. In fact, with the kind of efficiency you already have right now, the option to go to foreign language schools may not be necessary anymore. That's the effortless method of letting ourselves learn English language efficiently.
I know this sound silly, but the fact that you are reading this article is that you are already efficient in your English skills. Nevertheless, for the sake of those you might know who are not really very fluent with the language and are perhaps interested to increase their knowledge concerning the language, here are the effortless methods of acquiring English for easy learning.
Youtube
You can find so many inputs here; from formal videos that effectively teach us English from basics to intermediate levels, to funny cartridges of jokes and essential advertisements that motivate us to learn English. In Youtube, you can find everything here!
MP3
When I say MP3, it does not only mean music. Yes, various songs along with its lyrics is a very powerful tool to enhance a learner's English pronunciation and vocabulary; but mp3 also concerns pods and English lessons in mp3 formats. These tools are so versatile that you can even listen to this while driving a car or jogging on your favorite park.
Books, Novels, Magazines
To be honest, I personally become fluent and full of vocabulary because I am fascinated in reading books and novels. These conventional but effective materials will definitely be valuable to your learning as well. If you are not into that level yet, you can start on magazines. These are also recommended tools of improving your English.