Learning Russian language has best benefits to learners. However, when this language is taught to the level of young learners and beginners, it some kind of complex, but with several techniques how to learn Russian Language becomes easier to achieve. Though it can be frustrating and daunting for young learners' part to undergo in the process of learning Russian language, you will see a smile on their faces when working with the comic strips.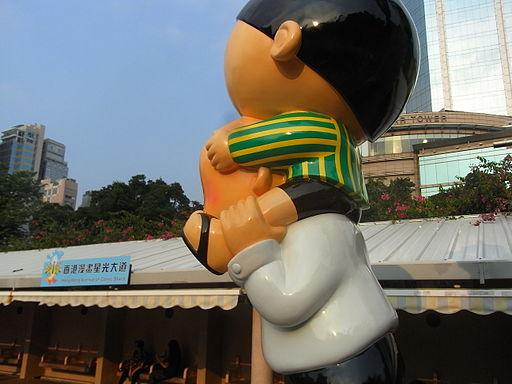 Comic Characters By Mpc116ven (Photo credit: Wikipedia)
Young learners can simply learn Russian Language if they integrate interesting ways to their learning process like using comic strips. According to a reliable source that comic strips is one of the most excellent techniques that appeals to learners in the beginning level. To whatever language they are learning, the comic strips often motivate them to ignite the glow of their interest..
What makes the comic strips generate encouragement to young learners if it is associated in the learning process?
Since comic strips are regularly prearranged with common presence of color, images that lure young learners visual, and the descriptive text, these accompaniment leads to constructive response to children's comprehension notwithstanding of their native language.
With the comic strips, set of compelling characters are perfect vehicle to catch the young learners' attention. Each strip provides a section where readers able to expand their reading skills with a comic book of many fascinating pages.
Making sure that the comic strips are children-friendly, the simplicity of its textual emphasizes the key of getting the general idea of learning foreign language. The stories to read in the comic strips build a way to toughen the students' condition in order to keep their awareness less difficult and much more agreeable experience.
Young learners who learn Russian at Language Schools also associate comic creation as part of the teachers' methods in the system of their teaching a new language.
This is what the best experience to use comic strips to learn a new language like Russian. The literacy programs are all in one in every page of the comic for students to employ as their resource to be of assistance in mastering to read, write, along with telling stories if practiced well.