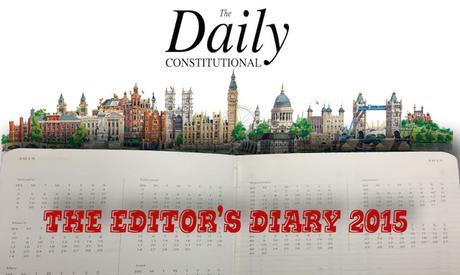 It's the last day of 2015 and the Daily Constitutional's editor Adam looks back at his walking & blogging London year…
April
The Romans in London… 2015-Style
Always a busy month, April this year kicked off with the Romans riding into Trafalgar Square…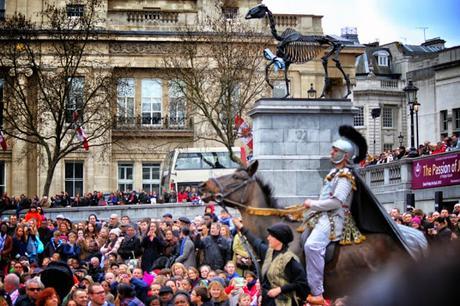 … in a vivid staging of the crucifixion.
The Sacred Beers of Belgium!
April is also the month when I get to sample "The Sacred Beers of Belgium" as my friend Oliver Verhelst calls them. Olivier brings a group of students from Bruges to London every year, and here are the beers he brought me this year as a gift…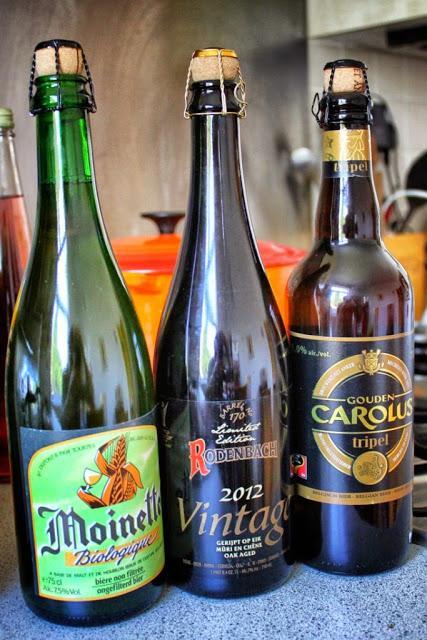 …thanks Olivier!
Springtime
April also sees the onset of spring, perfect weather for walking in Kensington…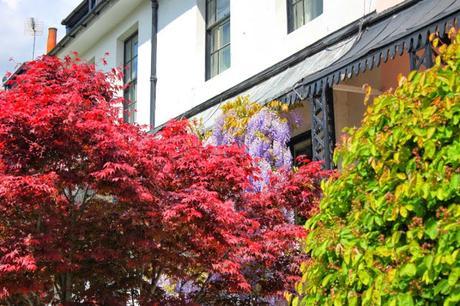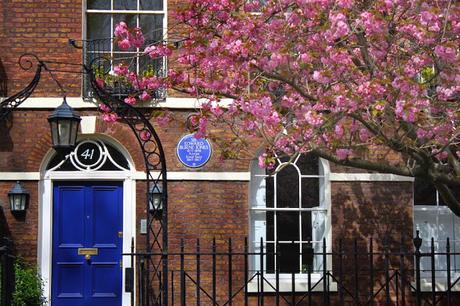 Best Jobs In The World
I truly believe I have the best jobs in London – editor of The Daily Constitutional and London Walks guide. But I like the look of this fella's station in life, I have to say…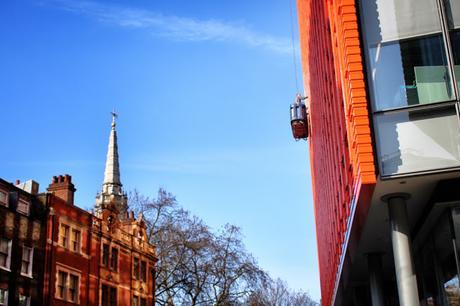 Where Did You Get That Hat?
In April I had cause to ponder one of life's big questions…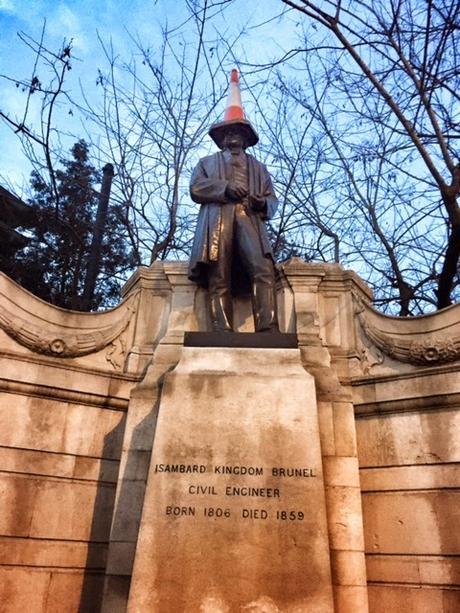 Will I EVER grow out of finding road cones on the heads of statues anything other than hilarious? 
I fear it's too late for me.
This one (above) has to be the best of the genre, given the subject – Isambard Kingdom Brunel – and his famous taste for high-rise headgear.
Next… May


A London Walk costs £10 – £8 concession. To join a London Walk, simply meet your guide at the designated tube station at the appointed time. Details of all London Walks can be found at

www.walks.com

.