The Eco Experts is officially a great place to work after our parent company MVF scooped 41st place in in the Sunday Times Best 100 Small Companies to work for in the UK and the 20th best to work in London.
It also was awarded three stars, making it an 'extraordinary' place to work.
Last year the Kentish Town based company took 84th place in the UK with a two star accreditation in in the 'Best Companies to Work For' list published in The Sunday Times.
The award is based on employee feedback and this year saw a big increase in how positive staff felt about their personal growth, their management and team, and their wellbeing.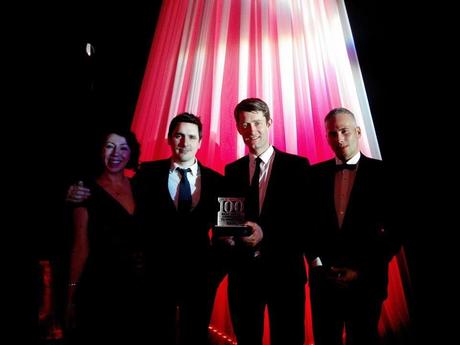 It was the second year the company entered the prestigious list and MVF was praised heavily last night (Feb 26) by the judging panel for its diversity, charitable activities, flexible working opportunities and social / sporting activities.
MVF CEO Titus Sharpe said:
"I started this company five years ago with four of my friends and it is just astounding what we have achieved in so little time. MVF has seen incredible growth and last year we were named the fastest growing tech company in the UK in the Sunday Times Tech Track 100.
"However, it is also incredibly important that our fantastic staff are happy working and we feel our ranking this year really reflects the hard work our HR, social and CSR committees do to ensure our staff get as much out of working for us as we do out of them.
"We are all incredibly thrilled and hope we can hit the number one spot next year."
The Eco Experts founder Dan Tobin said:
"Coming 41st in this award is fantastic but no surprise as we all know we work at the best company! Not only does MVF / The Eco Experts offer lots of development support like an education and training budget, it also has lots of sporting and charitable ventures that anyone can get involved in. Flexible working has also helped out a lot of parents in the company. Lastly, not many companies give you pizza for turning up to meetings or massages on your birthday!"
2013 was an incredibly big year for MVF with its acquisition of Approved Index, recognition as the fastest growing Tech Company in the UK, and its CEO, Titus Sharpe, being dubbed as one who will change the world.
There are already lots of plans for 2014 for its continued success. The Eco Experts has already helped thousands of people start their solar journey and in the next year the plan is to help even more people have a domestic renewable installation than the last!