The Eco Experts CEO, Titus Sharpe, met the Queen yesterday at Buckingham Palace, London.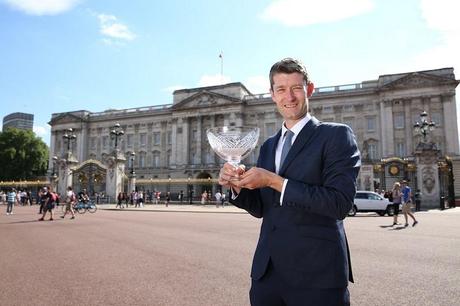 He and fellow co-founder of The Eco Experts, Jules Hopkinson, attended an awards ceremony at the palace on July 14. They were there after The Eco Experts parent company MVF scooped a Queen's award for Enterprise earlier this year. To qualify for the award MVF had to demonstrate a substantial and sustained increase in export earnings over three consecutive 12-month periods.
The Eco Experts Brand Manager Alex Vasili said:


"For a company in the clean tech and renewable energy space like The Eco Experts to be honoured in this way fantastic! We are thrilled that we have helped MVF attain this amazing achievement."


On Thursday (July 17 Sir Ian Johnston Camden's Representative Deputy Lieutenant , The Mayor of Camden Councillor Lazzaro Pietragnoli and Dianne Hayter, Baroness Hayter of Kentish Town will visit The Eco Experts head office in Kentish Town, North West London for another award ceremony and summer cocktail party.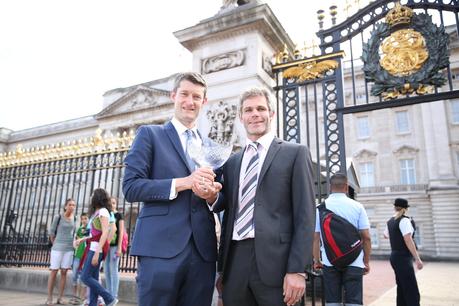 The Queen's Awards for Enterprise are part of an awards programme for British businesses and organizations who excel at international trade, innovation or sustainable development and are the highest official UK awards for British businesses.
The scheme was established as The Queen's Award to Industry by a royal warrant of 30 November 1965, and individual categories have been known in the past as The Queen's Awards for Export, Export Achievement, Technology, Technological Achievement and Environmental Achievement. The scheme also includes an award for individuals, The Queen's Award for Enterprise Promotion.
The awards are conferred by the reigning British monarch on his or her birthday every year. For Her Majesty Elizabeth II this is 21 April.