Watch our MESS to YES Home Makeover!
Getting out in the soil as a family is a wonderful part of summer. OK, maybe weeding isn't so great. But in general permission to get muddy (and that is really all watering the plants means to kids) is a wonderful memory. Growing something together can also be healing. First Lady Michelle Obama visited New Jersey in the wake of hurricane Sandy to help replant gardens with school children. Gardens are a sign of new life.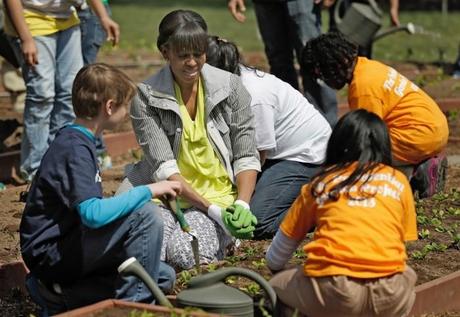 Washington Post
Last summer YES Spaces designed some children's rooms for the Oregon Street of Dreams. Our rooms were in a house built by Hutchinson Construction and he created one of the simplest most charming raised bed gardens I have seen. It literally appeared in the course of one day. Instead of building elaborate raised beds to keep that dreaded weeding to a minimum he lined meandering paths with wine barrel planters.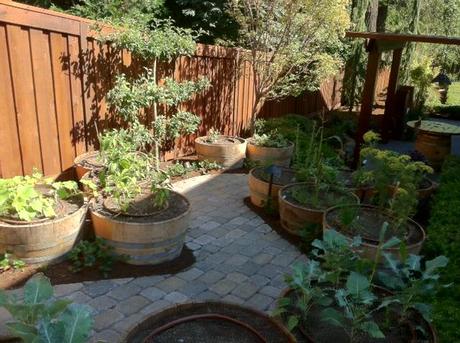 Individual planters allow you to separate out plants like mint and cucumbers who are known bullies and will take over the whole garden if allowed. And you can place your more tender plants (like Basil) where you can give it the attention it deserves.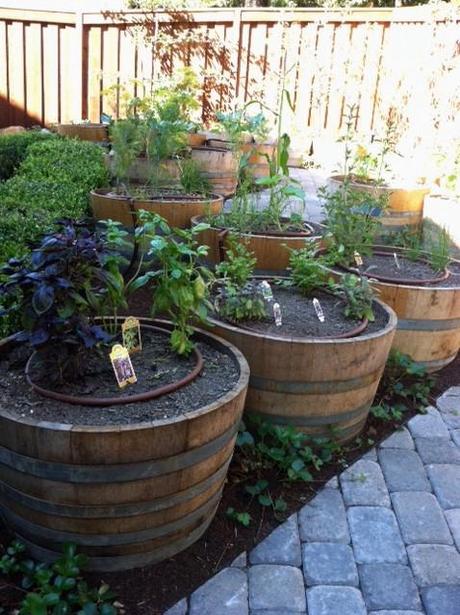 Once you have placed your planters you can embellish with these charming espalier fruit trees. In a couple of years these will be fantastic!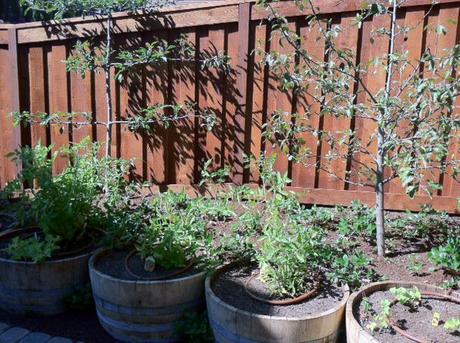 I love this idea because if you are planting with your children it is so easy to give everyone their own spot! Let them add their own embellishments, a bird sanctuary, a fairy garden, a pinwheel, even a collection of rocks from around the garden or shells brought back from a trip to the shore make the gardens personal.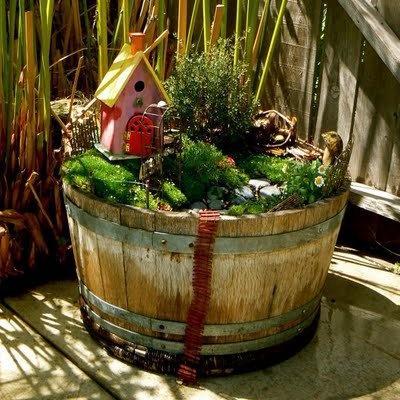 One of the best parts of gardening with your children is getting them to try a new vegetable or two. Don't go wild and expect them to eat every crazy veggie you can think of your first summer but stretch them just a little each year. At this point in the season just visit your local garden store to choose plants (rather than seeds) and keep them well watered as they get established. A good resource for beginning gardeners is HomeGardeningForBeginners.com.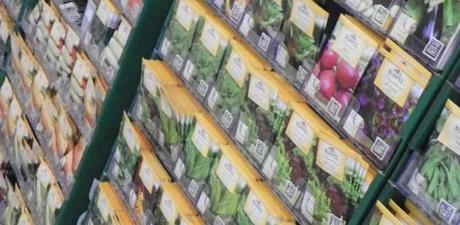 Home Gardening for Beginners.com
Outfit your young gardener with a pair of rubber boots and a watering can and let the fun begin. Summer days in the garden are some of  my happiest memories from one of our first houses. I think I am going to have to head over to the garden center myself this weekend. My husband is the chef in our family and a nice little herb and veggie garden would be the perfect Father's day gift!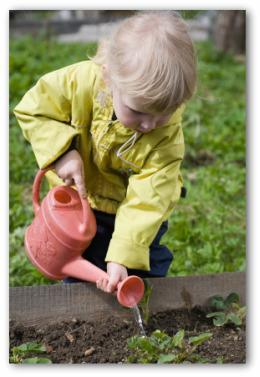 vegetable-gardening-online.com
Happy growing!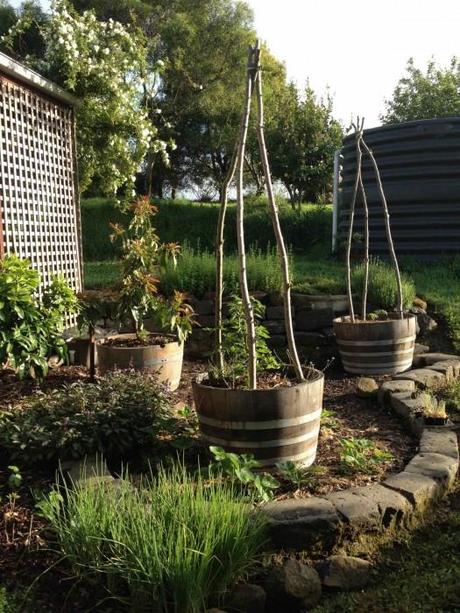 Australian Town and Country