Is your kitchen too drab? Feeling the pinch of a cramped cooking quarters? Appliances dating from the stone age? We've got you covered. To coincide with our Rooms We Love special issue now on newsstands, we polled a handful of our favorite interior designers for expert tips and advice on how to solve common kitchen dilemmas and whip your space into tip-top shape. (Perfecting that Chicken au Poivre recipe, well that's up to you.)
Slideshow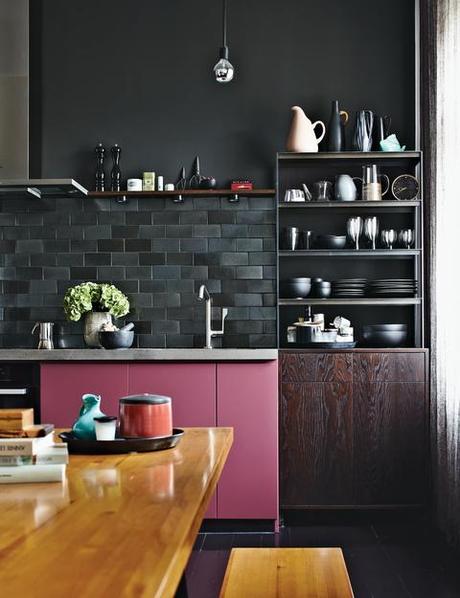 Problem: "My kitchen is b-o-r-i-n-g. I want to spice it up and give it a wash of color, but I don't want a 'what was I thinking?' moment in a couple of years. What are my options?"
Solution: "We like to keep the more permanent materials and surfaces in our kitchen designs neutral, however a pop of unexpected color is key," says Leela Brightenburg. "We think it is essential that color be thoughtful and strategically placed. We love to add bright colored laminates, such as Abet Laminati, to the insides of a cabinet which adds an unexpected and understated accent and makes you smile when you open it. We also add colorful felt in drawers and look for opportunities where materials intersect. Using colorful cabinet pulls and appliances can be fun way to pull in color and make a unique space. Vola makes a great faucet line full of color."
"I'm recently loving two products in particular for the kitchen," says designer Susan Serra, "Silestone's wonderful colors and patterns and BlueStar ranges—there are no less than 750 colors in the collection. BlueStar has also just come out with matte finishes—perfect for the understated open kitchen."
Click here to see more of the Berlin loft shown above. Photo by Peter Fehrentz.