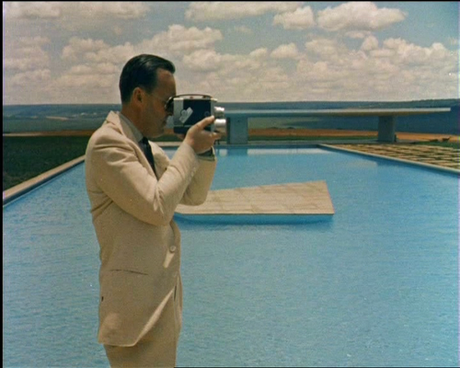 On June 29th, 1940, Nazi forces in Norway woke up to find Dutch citizens all wearing white carnations. The flower was a symbol of the Dutch people's disapproval of the German occupation, which at that point had been officially going on for about two weeks. June 29th marked their Prince Bernhard's birthday, and he was known to always wear a white carnation in his lapels, so they wore one as a symbol of their allegiance to the exiled Dutch government. Needless to say, the Nazi occupiers didn't take kindly to the protest. They arrested various people and banned on any mention of the royal family in the press. The next birthday of a Dutch royal, that of Queen Wilhelmina on the 31st of August, passed without much public attention. 
Prince Bernhard has always been particularly popular with Dutch people, however. He was celebrated for his performance as a combat pilot, activities as a personal aide to the Queen during WWII, and his post-war reconstruction work. Sartorially, he was always seen in impeccably well tailored clothes. Most of his suits were commissioned from Huntsman (whom he granted a Royal Warrant) and some were from Domenico Caraceni. Later in life, when he could no longer wear ties by a doctor's orders, he wore roll neck sweaters and ascots. 
As you can see, his earlier suits from the 1930s have a slightly slimmer cut and suppressed waist. Later in life, as many elegant men do, he wore a more relaxed line. In both these stages, his jackets and coats were always cut with a bit of drape in the chest and a slightly extended shoulder line. In spite of his thin frame, this gave him a very athletic and masculine look, while still making him look casual and at ease. That's always been the beauty of this kind of cut, and it does wonders for slim men. 
Prince Bernhard's preference for English and Italian tailors over Dutch ones caused a small controversy back in his early days. But this paled in comparison to the controversies he would face after WWII. Those get rather thorny, and I'll leave them to you to read and decide. Since this is just a blog about classic men's clothing and style, I'll only focus on that here. And for his tailored clothing and sense of dress, Prince Bernhard of Lippe-Biesterfeld was perhaps one of the best that ever lived.