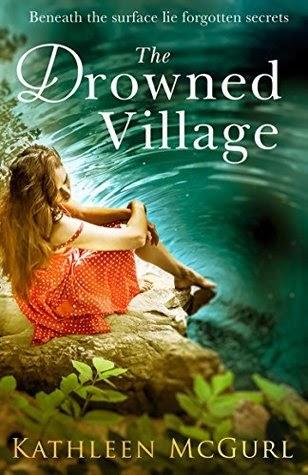 Beneath the surface lie forgotten secrets...
A village destroyed
It's the summer of 1935 and eleven-year-old Stella Walker is preparing to leave her home forever. Forced to evacuate to make way for a new reservoir, the village of Brackendale Green will soon be lost. But before the water has even reached them, a dreadful event threatens to tear Stella's family apart.
An uncovered secret
Present day, and a fierce summer has dried up the lake and revealed the remnants of the deserted village. Now an old woman, Stella begs her granddaughter Laura to make the journey she can't. She's sure the village still holds answers for her but, with only days until the floodwaters start to rise again; Laura is in a race against time to solve the mysteries of Stella's almost forgotten past. Haunting and evocative, The Drowned Village reaches across the decades in an unforgettable tale of love, loss and family.
***
***
(@HQstories, 20 September 2018, ebook, 353 pages, bought from @AmazonKindle)
***
***
I bought this on impulse when it was on sale for 99p. I made a great choice. I loved the fact the storyline is split between now and 1935. I love books that use time shifts. The chapters alternate between both timelines gradually revealing the links between the past and present and Laura's life and her grandmother's. I found the book incredibly sad at times, especially the chapters set in 1935 when the whole village is pushed aside for a reservoir and the people lost so much. The truth of what happened in the past just before the evacuation is not revealed until almost the end and you're kept guessing all the way though. This is a real page-turner.