I have received the Dragon's Loyalty Award, it means a great deal to be awarded this award.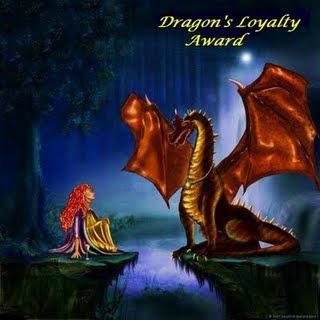 I would like to thank John Brito for considering me for this award as I would also like to thank everyone who read, likes and comments on my work.
The Dragon´s Loyalty Award is presented to blogs with exceptional content and in order to accept the Dragon's Loyalty Award, the Following rules apply:
Display the Award on your Blog.
Announce your win with a post and thank the Blogger who awarded you.
Present 15 deserving Bloggers with the Award
Link your awardees in the post and let them know of their being awarded.
Write seven interesting things about you.
The blogs I would like to award are as followed
7 interesting things about me?
For my sins I supporting Tottenham Hotspurs
I actually hate crowded cinemas
I have never seen Breaking Bad
I want to go to frightfest
I would love to meet Stephen King
I loved Firefly
I hate Shaun of the Dead
I would like to thank everyone one last time and look forward to providing more detailed reviews and film news in the future.