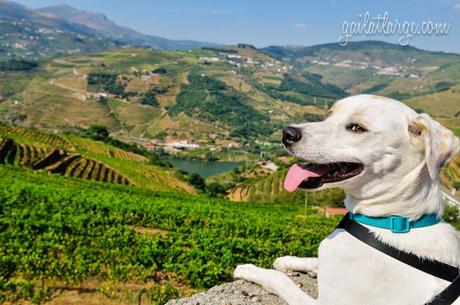 We're back from a weekend in the Douro Valley and the home village of Penela da Beira, a very picturesque region in the north of Portugal. We could spend a week just taking small roads through the vineyards to miradouros (viewpoints) and I'm sure we'd not find them all. But it's fun to try!
I can only imagine how many wine estates with private roads — and killer private views — exist along the Douro. Thankfully there are some access roads down to the river and they're not all gated off to the public. Some of them are very narrow and steep, though, which made us wonder what it'll be like in a couple of weeks when the harvest begins and the tractor traffic starts. How do they manage without any room to maneuver around each other? I'll let you know when I find out.
I'm still processing the pictures, but here's the album thus far: Douro Valley [August 2016]
In the meantime, here are five videos of varying quality that will give you a glimpse of the Douro Valley from above and at river level.