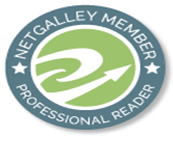 The Dollmaker by Harriette Simpson Arnow
Published by Vintage Classics
Ebook
Published 2 March 2017 (first published 1954)
624 pages
NetGalley
Find out about the author
Buy the book: UK (affiliate's link)
I was given a review copy by the publisher via NetGalley and voluntarily reviewed it.
WHAT'S IT'S ABOUT
Gertie is the young mother of five children - uneducated, determined, strong. Her only ambition is to own her own small farm in the Kentucky hills where she lives, to become self-sufficient and free.
Whenever the struggle to live off the land eases, her inarticulate imagination takes its freedom and flies. Because Gertie is also an artist, a sculptor of wood and creator of beautiful handmade dolls.
When the family is forced to move to industrial Detroit, with its pre-fab houses, appliances bought on credit and neighbours on every side, life turns into an incomprehensible, lonely nightmare. Gertie realises she must adapt to a life where land, family and creativity are replaced by just one thing: the constant need for money.
EXTRACT
Dock's shoes on the rocks up the hill and his heavy breathing had shut out all sound so that it seemed a long while she had heard nothing, and Amos too lay still, not clawing at the blanket as when they had started.
WHAT I THOUGHT
I thought The Dollmaker was great. I wasn't sure what to expect but found myself pleasantly surprised. This was a tough book to read and I had to put it aside at times because it upset me so much. The Dollmaker is a bleak, depressing at times, quite dark book and there are some graphic moments that even I found a bit upsetting. I loved the way the book contrasts the rural and urban experience, everything rural comes across as good and everything urban is awful. This shouldn't work and should be predictable but the author pulls it off. Impressive. I found the dialogue a but touch because it's written in Kentucky hill dialect but the whole novel is so intense this never got to be an issue. The Dollmaker is intense and should be to dense to enjoy but something about it really appealed to me. It reminds me a lot of Joyce Carol Oates especially her Wonderland Quarter series. I'd highly recommend The Dollmaker.

Published