This post is brought to you by DOLE Packaged Foods, however, all of the information and writing/ideas, including the photography, are solely the work of Ally.  For more information CLICK~
It's not often that you, a blogger, get invited to the headquarters of a major company.  It's not common for the top executives of a worldwide company to spend hours with you and other bloggers talking about their company, products, practices, philosophies,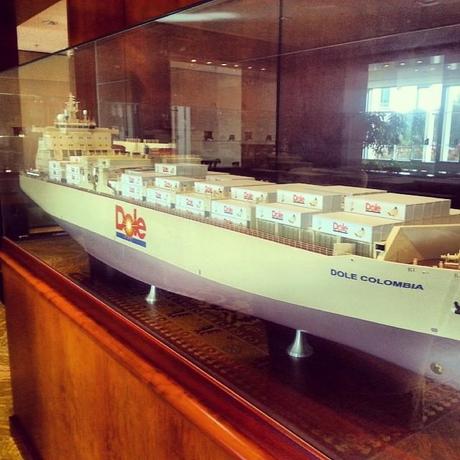 and more.  It's not often that these executives get asked driving, pointed and honest questions from bloggers from various venues each with substantial followings and each who have a fiduciary responsibility to their folks to share the truth.  That's basically what the 2014 Dole Summit was all about—connecting with a few invited bloggers each with a passion for food, parenting, healthy eating and zestful living and learning more about Dole Packaged Foods.

 

The Start~~

What better way to start a 48-hour event than with a mixer and that was in Culver City, CA at 'Ford's Filling Station' with Chef Ben Ford as our gracious host.  Of course, food flowed as did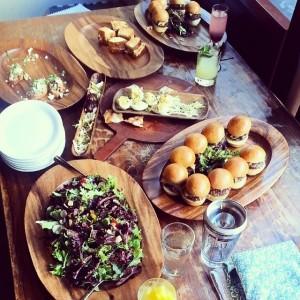 unique specialty cocktails that were designed by Jordan and her blog, 'This Girl Walks into a Bar'—these cocktails were filled with Dole fruity goodness like pineapples and blueberries!  The food that Chef Ben prepared and his attentive staff presented and served was not only delicious but totally picture perfect gorgeous—rustic and simple ingredients that came together to make for delicious eats.
The Scoop~~
One of the best parts of the Summit was reviewing products of Dole and seeing the new products that are being rolled out—and, of course, we tasted them all.  Key messages that were transmitted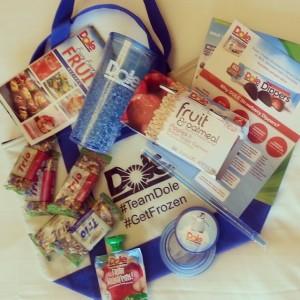 in the Dole professional kitchen from an array of DPF team folks from the executives to the teams that work on different products—fruit squish'ems, frozen products, canned pineapple juice, new products, and
Mrs. May's
products were these critical points:
DPF products are never genetically modified.
DPF are now adding the GMO-free label to their products.
DPF packaging is 1005 BPA free.
New products to be on the lookout for are the new soups Dole will launch soon—these were in a variety of flavors like tomato basil and butternut squash and were totally flavorful—the President of DPF shared with us that in creating the tomato basil he worked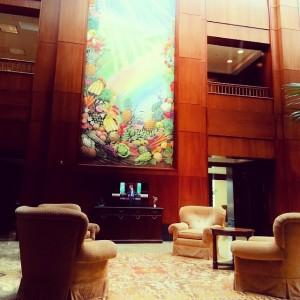 closely with his favorite Italian restaurant  owner/chefs because in his estimation they had THE best fresh tomato basil soup he'd ever tasted.  Another line of products that were quite impressive were those from an acquisition of
Mrs. May's Naturals
—nut/seed bars, veggie crispers and more.   A young company started in 2002 by two brothers who grew up eating their grandmother's amazing treats and their entrepreneurial spirit in keeping these recipes alive was their goal.
The Style~~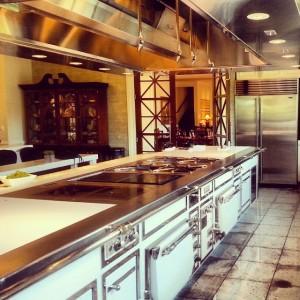 Another cool part of this adventure was the cooking demo and eating we experienced in the California Wellness institute Kitchen at the Four Seasons in Westlake Village, CA.  Healthy foods were prepared by Nutritionist Chef Paulette—Gingered carrot orange soup with Dole mandarin oranges, Beet/mandarin/quinoa saad with Dole mandarins and raisins, Grilled shrimp and peaches with Dole peaches and more, even a healthy Dark cherry buttermilk cake with Dole frozen sweet cherries.   And, of course, as DPF's first-ever 'Social Media Ambassador' I got to prepare in this kitchen my signature 'Jerusalem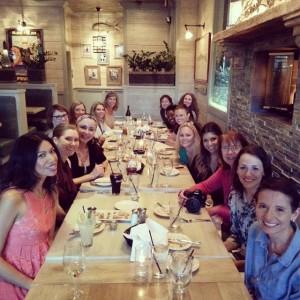 Fruit Tabbouleh' made with Dole's dates, mangoes, and  mandarin oranges!
Click for recipe!
No Summit is all work—we explored Dole's World Headquarters, had lunch in  their cafeteria, which offered a healthy array of options, had dinner at the Lure Fish House, and, yep, each blogger got treated to their favorite spa treatment—I chose the 'anti-aging' facial, and, believe me, when I emerged from 50 minutes of heaven, I was a female Benjamin Button~~ready to be carded at the bar!
The Sweeties~~
Be sure and swing by and visit all my new foodie friends from this event—these are bloggers with a mission to serve and make food, eating, and living better for all!
Amelia   Eating Made Easy     Leslie                        Hungry Housewife
Patti                      Living Mi Vida Loca     Nikki                      Seeded at the Table
Katie                    Once a Month Mom    Chrystal                  Duo Dishes
Amy                     Super Healthy Kids     Sara                          Average Betty
Kirsty                  The Wicked Noodle   Catherine              Rabbit food for My Bunny Teeth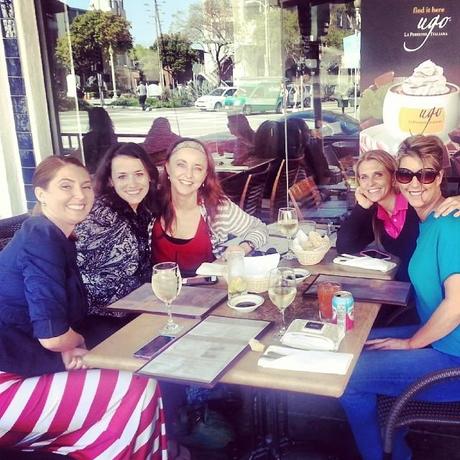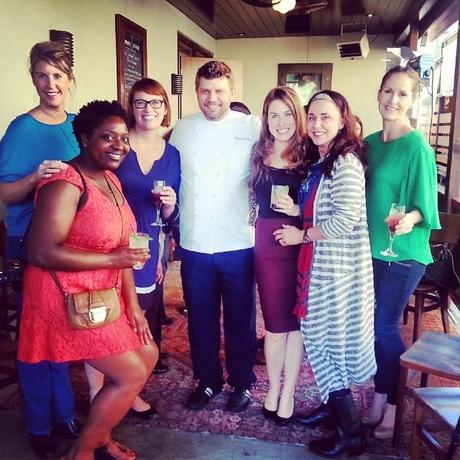 ©alice d'antoni phillips   www.allyskitchen.com

Comments
comments