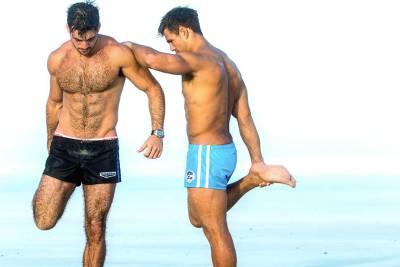 The season of beach parties, bonfires and barbecues is in full swing and many people head on vacation or to their local beach to have a fun and relaxing day. In order for you to have a great experience, you need to make sure that you are not only comfortable yourself, but that you are not causing the others around you any problems. In the end, the beach is a communal place, where everyone is equal (what's great about the beach is that given that everyone is in their bathing suits, it's hard to distinguish between people's lifestyles) and where everyone has the right to have some fun.
To have a great beach day, there are a few things you should definitely consider before hitting the sand.
Here are some tips broken down into do's and don'ts.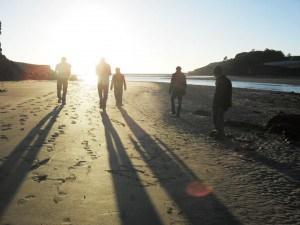 1. Ask for permission: If the beach is too crowded, before choosing a place, ask the people who stay around the spot you want to take if it is alright for you to "camp" there. They are most likely to say yes, but asking will build a nice relationship and will make everyone comfortable.
2. Pick up after you: If you are one to leave a lot or even little mess behind, always make sure you clean up your garbage after you leave. In the end, you wouldn't want to find a spot that is full of trash, wouldn't you?
3. Mind your dog: Even though you are sure that your dog won't bite or bother others, letting him run free on the beach might not be a good idea. Some people simply fear dogs even if they won't harm them.
4. Fill your holes: For some reason, which we don't discuss here, making a hole in the sand can be extremely fun. However, once you leave the hole behind, you should definitely fill it up, as someone might fall in it and children especially might panic and not be able to get out.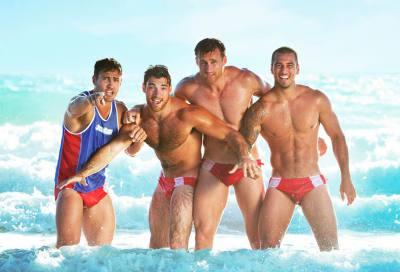 5. Consider your bathing suit: Regardless of whether you are a man or a woman, sometimes bathing suits can be too much. Make sure you have a swimsuit that will not draw the wrong kind of attention - who would want that?
6. Mind your children: Remember that the beach is a place for fun and not a daycare. If you go to the beach with children, you should always make sure you care for them and that you see them all the time. If you don't, others will feel obliged to make sure your children are safe and that will make them uncomfortable as they are not your nannies and don't need to be.
1. Play music too loud: If you have a radio or something with you and are planning on listening to music, don't play the music too loud. You are not the beach's DJ. Just in case you want to play music a little loud, ask the people around you and get their permission.
2. Nudity: Unless you are at a nudist beach, most people will feel uncomfortable with others staying nude or even changing for a moment.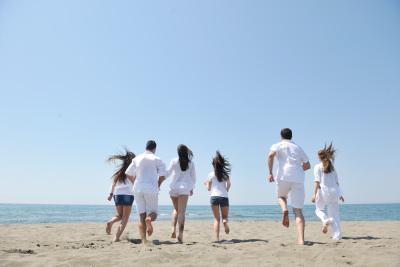 3. Throw sand or play very close to others: This might sound very obvious, but too many people throw sand and play right next to others' "camping" place. Getting full with sand by the hands of strangers is definitely something that might get many people angry.
4. Don't involve others too much in your beach stay: It's alright to ask a stranger for a small favor once in a while but asking all the time things like "Can you watch my kid?", "Can you watch our clothes?", "Can I borrow a dollar?" will only make others get annoyed with you. As we said, the beach is for fun and not a daycare or a help center.
5. Mind your smoking: Don't smoke at the beach unless you are in a place that is not too crowded, so that others don't have to inhale your smoke. As a tip, note that generally in Europe people are more open to smoking on the beach than in the United States of America or in Australia.
6. Leave the lifeguard alone: The lifeguard has one job: to make sure people are safe in the water. Therefore, if you want to chat or play that you are drowning, do it with a friend and don't get the lifeguard involved.
Now that you have read the rules, you have probably realized that at many times the things you do or the things you don't do have a tremendous impact on your experience. Moreover, we are all connected, and this is why the way you treat others has a direct reflection on you.
These are the reasons why you should always be considerate of others just as much as you are of yourself, because, in the end, you know how they say, what comes around, goes around.
Fraquoh and Franchomme
Further reading:
Choose the perfect swimwear for your body type
P.S. What rules do you think are very important to follow when you are at the beach? What annoys you about others? Share your feedback, questions or thoughts in the comments below! For more articles on style, fashion tips and cultural insights, subscribe to Attire Club via e-mail or follow us on Facebook or Twitter!