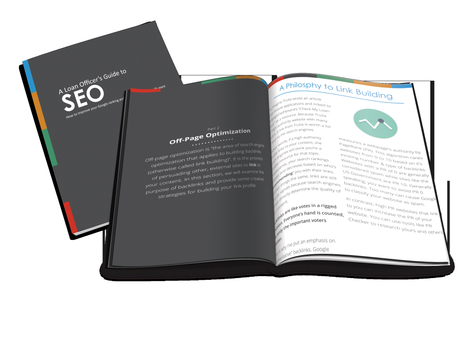 The Loan Officer's Definitive Guide to Search Engine Optimization
Search engines have become a core marketing silo for any loan officer in 2014. As more leads turn to Google for discovery, it's imperative that your mortgage company's website ranks well in order to attract and convert prospects in your area. A Loan Officer's Guide to SEO is the first definitive guide to Search Engine Optimization (or SEO) in the mortgage industry and is a valuable resource for any mortgage professional.
While you may be an expert in the mortgage process and may even have a savvy understanding of marketing in general, it's unlikely you have considered search engine optimization. SEO is the process of turning a website to rank on search engines like Google, Yahoo & Bing.
Tweet us for a free Download "A Loan Officer's Guide to SEO":
In this eBook:
This comprehensive eBook demonstrates how loan officers can use and incorporate search engine optimization into their online marketing strategy. The tools available in this powerful resource will help you rank better on Google, generate more business, and convert more prospects. In simple, non-technical language, you'll learn:
What Google is looking for in a website
The power of a few high authority backlinks
How user experience factors are affecting your ranking
While there is no shortage of information on the web, this eBook aims to be the single resource for all loan officers concerned about their SEO strategy. In it, you can instantly learn what takes most online strategist years to understand and develop. The same principles preached and practiced by industry-leading marketing companies are taught in this book using language and examples only loan officers would understand. 
Get this awesome eBook for free by sharing us on Facebook or Twitter: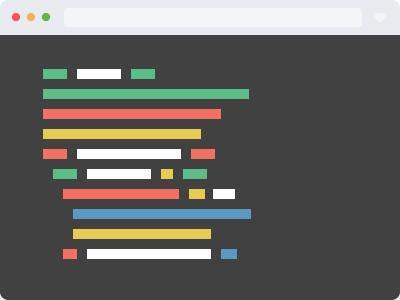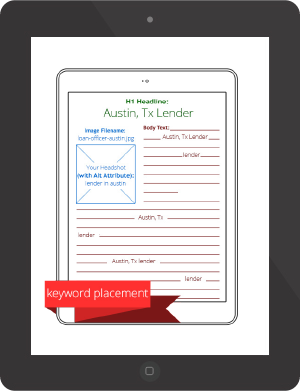 How is this eBook different?
View-able on any device, A Loan Officer's Guide to SEO demonstrates the processes and techniques of the best successful marketers. These techniques are helpful for any size of mortgage company, whether you are new to SEO and have very little resources or you are an expert with a large marketing budget. No matter the level, there will be something useful to you. This ebook:
is available on all devices and downloads easily
contains graphics, charts and diagrams for better understanding
comes from real world examples
details information especially for loan officers
gives full disclosure as to the tools necessary to work smarter, not harder
MortgageDashboard is passionate about seeing our loan officers succeed in every aspect of their career. Our products help you automate your point of sale and customer relationship management as well as provide solutions for your documents and compliance standards. This eBook is an additional resource in an effort to give our loan officers a 360 degree strategy for conquering their market share.
Download the eBook by clicking here:
About the Author:
Cody Miles is the marketing coordinator at MortgageDashboard. Ardent about great design and developing online marketing strategies, Cody is passionate about helping loan officers build their own brand and success online. Cody graduated from Sam Houston State University in 2012 with a degree in Public Relations and is devoted to the success of MortgageDashboard. He had a part in the design of MortgageDashboard Vs5.0 and "Check My Loan Status" borrower application by creating the initial mock ups. Cody is married to Amy and enjoys performing and touring with his band. If you have any questions about this eBook or would like to schedule a live demonstration of MortgageDashboard, please contact Cody at [email protected]
Want to learn more about MortgageDashboard? Schedule a free tour of our loan origination software and let us show you how you can become more efficient and fulfill loans easier:
Schedule a Tour of MortgageDashboard