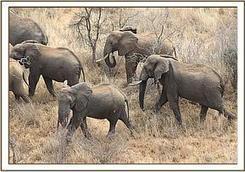 Rapid response to any wildlife emergency is vital in determining the ultimate outcome of any mission.  Every week the David Sheldrick Wildlife Trust/Kenya Wildlife Service field teams operating within the greater Tsavo Conservation Area are tasked with the huge responsibility of ensuring Tsavo's elephants and wild species have the protection they need in order to survive the increasing pressures of poaching, human-wildlife conflict and habitat destruction.
Source: www.sheldrickwildlifetrust.org
This is an effective operation.  Go to http://sheldrickwildlifetrust.org and share the site.