If you want to grow these ...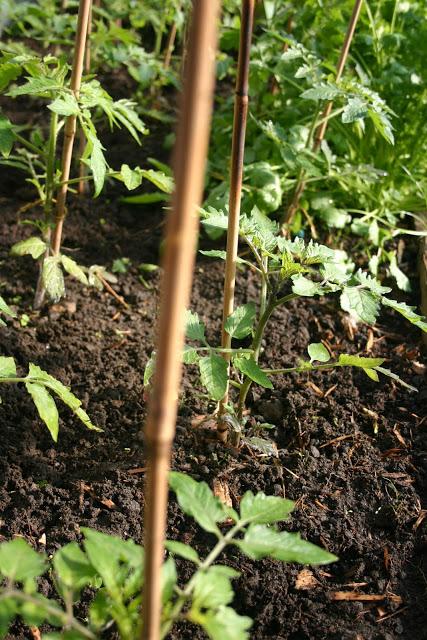 and you have one of these ...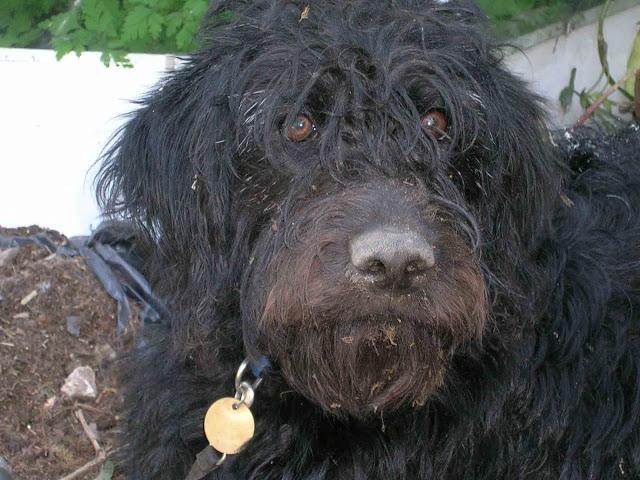 Don't turn your back for a second because he will do this ...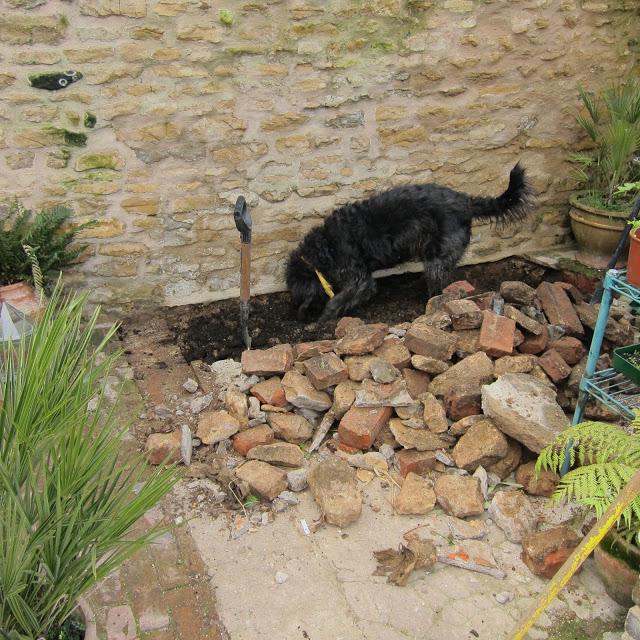 ... IN THE NEW BED YOU ARE MAKING IN THE GREENHOUSE !!
Gus, aka 'The Dark Destroyer', is a lovely but, shall I say challenging boy who loves digging better than anything else in the world.
 We were in the middle of making this bed in our new greenhouse, in preparation for planting out tomatoes later in the season. We had just added barrowloads of lovely manure, when we turned our attention to something else for a nano-second and in a flash, he was in there, digging for England !
Needless to say, Ruby, the Border Collie wouldn't know how to dig, even if you handed her a spade .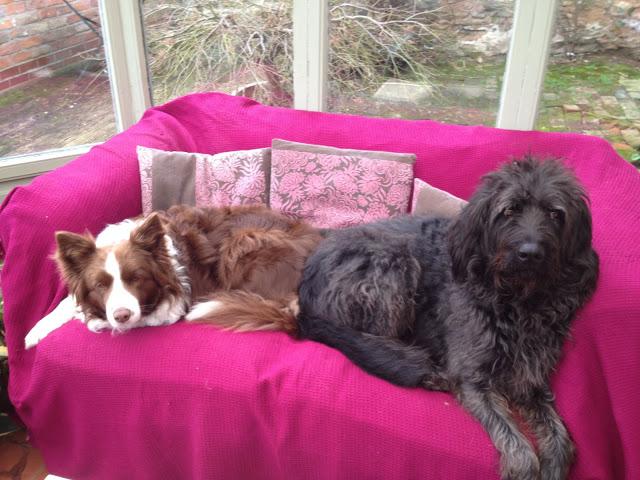 He is such a handsome boy, though, I can forgive him most things , especially when he looks like this  ...