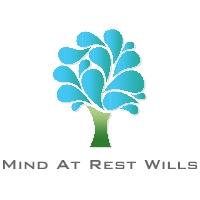 The dangers of using DIY Will's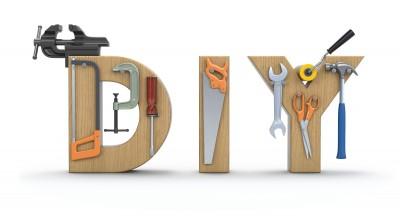 We often get asked the question "Can I make a will myself ?"
The short answer to this is Yes.
However there are some very important facts and significant risks that you must consider before taking this route. Ignoring these risks could make your Will invalid and affect your loved ones in more ways than you think, as when your Will is called upon you will no longer be around to sort things out. This could mean substantial legal fees to put things right to say nothing of the upset and problems it could cause to your chosen Executors, Beneficiaries and loved ones.
For example, a will must be properly signed and witnessed. Two witnesses are normally required and should be in the same room when the will is signed.
There is a growing trend towards people writing their own wills, using readily available DIY Will Kits; these are often purchased online or through retailers such as Amazon & WH Smiths. This trend is worrying because although it is entirely possible to make your own Will and apply for probate without using a professional such as a Will Writing Company or a Solicitor, doing so is not without risks.
If your affairs are very straightforward with no complications then a DIY will may be the answer provided you follow all the instructions very carefully. However, there are definitely times when you should avoid using DIY Wills.
We would recommend that you do NOT use DIY Will Kits. But we would say that wouldn't we, after all were a Will Writing Company, so If you are considering using a DIY Will Kit here's some further information you should consider carefully :-
Often people are not always aware of the complexities of making a Will and can assume wills and probate work are really simple. Often, this simply is not the case.
For a relatively small, one off cost a professionally drafted Will can help people save on significant future costs relating to potential Inheritance tax. They can also help avoid paying for care fees, and will reduce the likelihood of potential disputes arising.
There have been an increasing number of cases of people being hit with unexpected inheritance tax, or having costly legal disputes surrounding Wills that have not been professionally written.
There have also been an increasing number of people having to seek further advice in the end because they have made a mistake on their DIY Will or have found the paperwork too difficult to match their circumstances and future wishes for their loved ones.
When making your own Will you may overlook some possibilities and unforeseen changes in circumstances. Wills that are not clear under the law are open to challenge and your wishes may be overruled. A Will not made under the correct procedures can be rendered invalid.
Do It Yourself Wills Are Not Suitable If :-
Your circumstances are complicated or the way you wish to pass your assets on is very specific.
You are concerned about your home being sold to pay for care fees.
Someone who is unable to care for themselves is financially dependent on you.
You have children from a previous marriage.
Your permanent home is not in the UK and/or you are not a British citizen.
You have property overseas.
You own a business.
You need to set up a Trust
You want to reduce or avoid inheritance tax.
You have young children, who will need a Guardian and possible Child Trust.

.
So in summary when it comes to making DIY wills, we genuinely believe the risk is not worth taking. We hope you have found our discussion on the topic helpful.