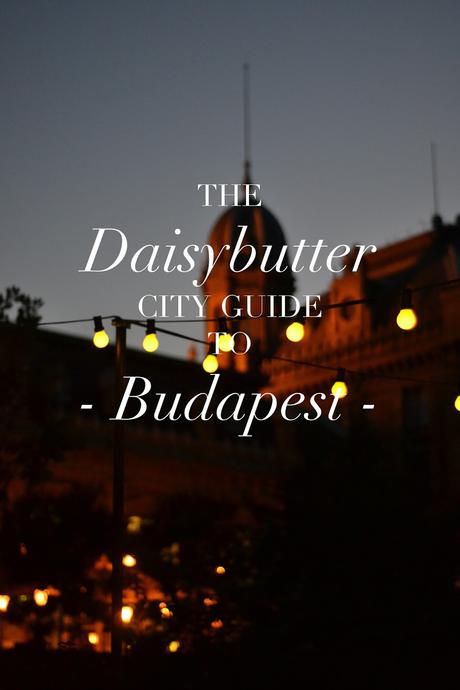 articlestravel
The Daisybutter City Guide to Budapest.
14.9.16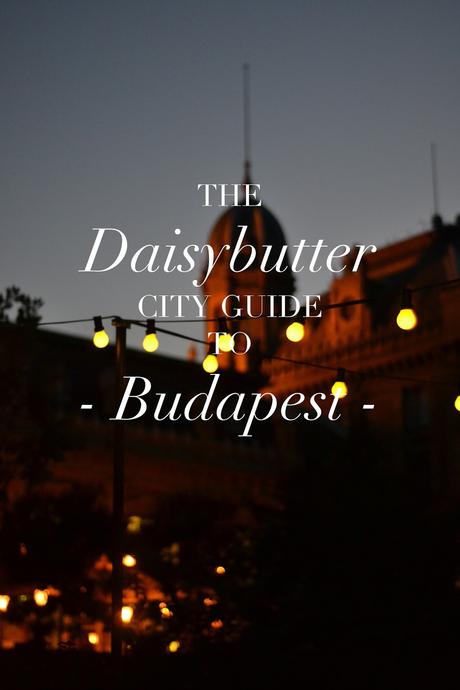 Essential itinerary pointers for a 5-day city break in Budapest.
Budapest is a cultural gem in Eastern Europe. Despite it being a city that's been on my radar for
years
though, we really struggled to plan our trip and ended up making it up as we went along and, as a result, found some real treasures and took in plenty of sights, cuisine and culture.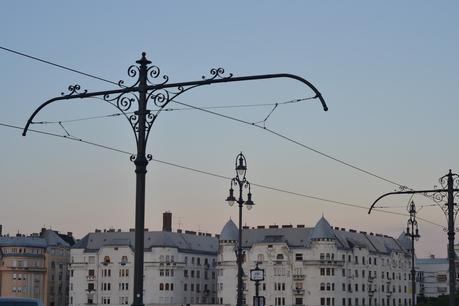 Getting Around
Once landed at Budapest Airport, taxis into the city center are fairly affordable. Ours worked out to be about £25 for a 30-minute-ish journey and as long as you grab a licensed, yellow taxi from directly outside the airport, you'll be fine. Most of the things we read online and in our guidebook recommended us to pick up the Budapest Tourist Card that permits free travel on any transport over 24/48/72 hours but I can hand-on-heart say that you can easily do it on foot or by rental bike.
The city is relatively easy to navigate - even with no Wi-Fi! - and their version of 'Boris Bikes' looked so fun. Plenty of locals travel by bicycle in the city! I would personally recommend lacing up your city trainers and tackling the city on foot.
What to Do
Budapest is a real assortment of travel gems for seasoned and casual travellers alike. Several of my friends had been for a lads'/girls' holiday and hit up all of the bars and clubs along Erzsebet korut and others simply soaked up the sights. We planned to do a mix of everything: good food, good architecture and many laughs. I would certainly recommend a trip to the Hungarian National Museum. It's really affordable and a great way to spend 2 hours, soaking up Hungary's history that I found I didn't know much about at all. It's well-stocked (I love looking at artefacts!) and features plaques in Hungarian and English.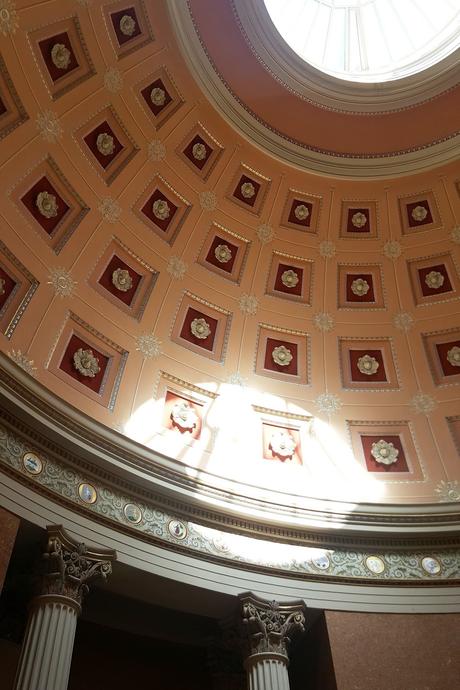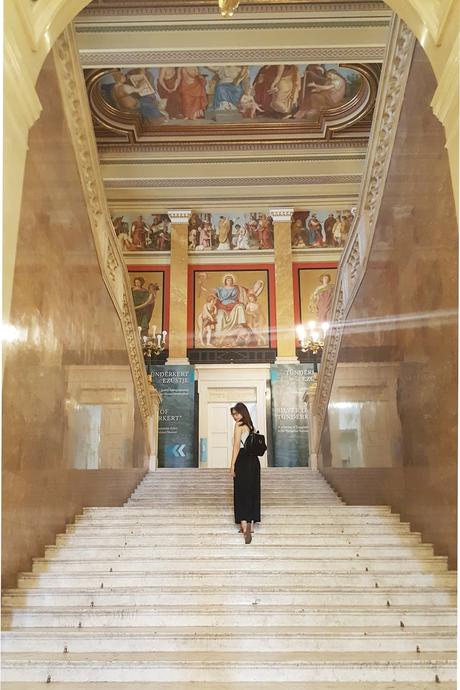 Spend an afternoon in Budapest's City Park, Varosliget. This is where Vajdahunyard Castle is as well as the famous Szechenyi Baths. It's a pretty beautiful park and is home to a Bulbasaur nest! We'd recommend stopping by at the famous Robinson restaurant - by the lake - for dinner too. Pricey but really good. I bet proposals happen here all the time! Another excellent 'outdoors' spot is Margaret Island, accessible on foot from Margaret Bridge. Seriously, that island is a slice of heaven in the busy city!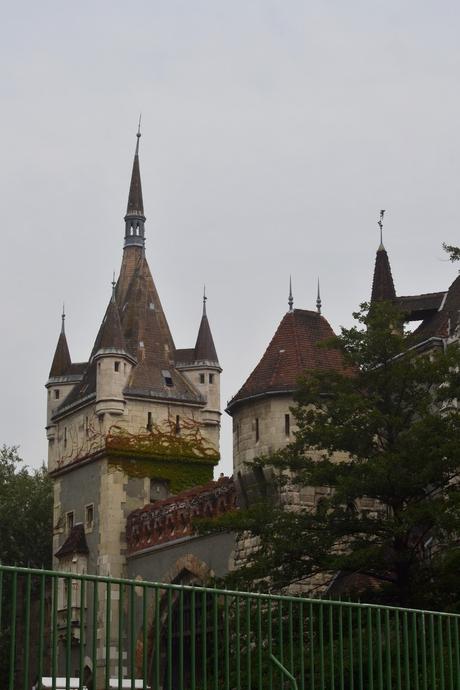 Be sure to put aside an entire day for the famous Gellert Baths. These are the grandest ones in Budapest and I can vouch for how luxurious and relaxing it was there. I can't swim but thought it was worth every single penny for the hot spring baths, sauna room and an all-round relax. You can also book massages, manicures and pedicures but we'd left it a touch too late - boo.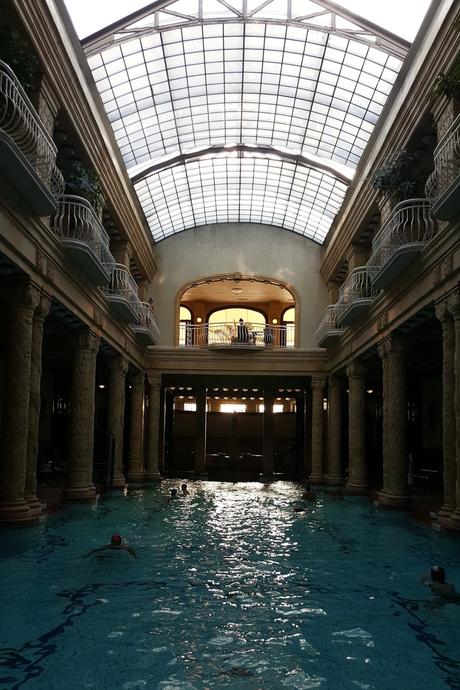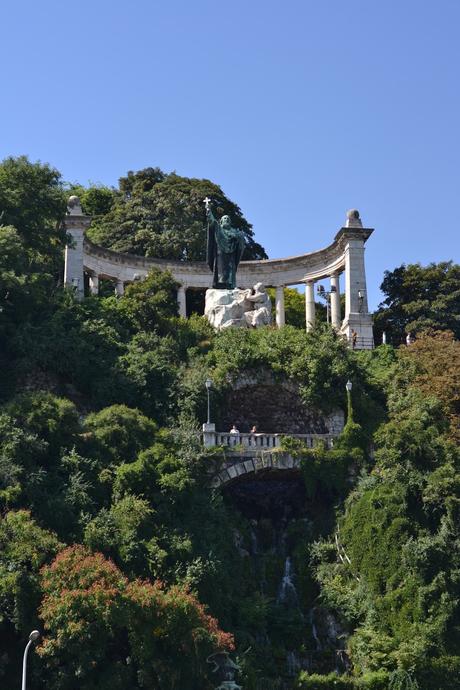 One of the final places that we visited was St. Stephen's Basilica and I think my sister and I were both glad we saved it until last. St. Stephen's Basilica is a Roman Catholic basilica and the third largest church building in Hungary today and it is breathtakingly beautiful. A short walk from the riverside on Pest side - right behind the Four Seasons Hotel - will lead to its glorious facade and once inside you can enjoy the chapel for free (although a small donation is welcomed) and purchase additional tickets to visit the Treasury and Panorama Tower. 100%, go up to the Panorama Tower. (Adults: 500HUF, Students: 400HUF) This brings you to the balcony just beneath the dome where you can see right across the cityscape of Budapest from every angle.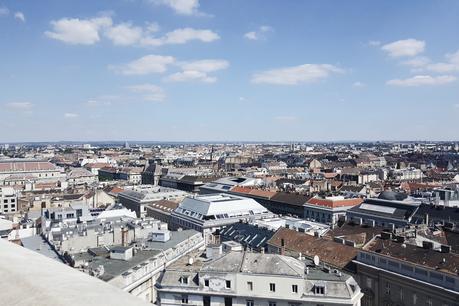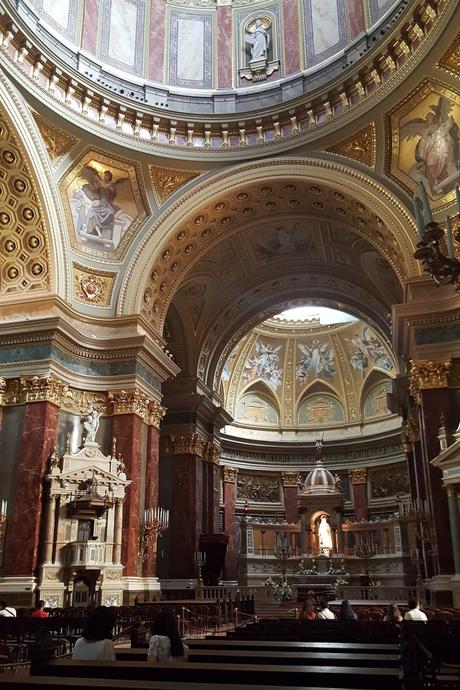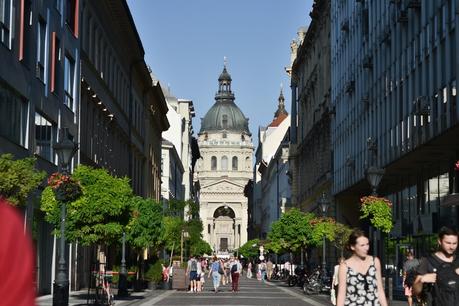 Where to Eat
For breakfast, hit up Stika in the Jewish Quarter for excellent eggs. They're dog-friendly which means a pup cuddle in the AM, there's free Wi-Fi and their flat white is excellent. Also, try Kavehaz on Andrassy utca - their Hungarian breakfast was the perfect way to kickstart our very first day!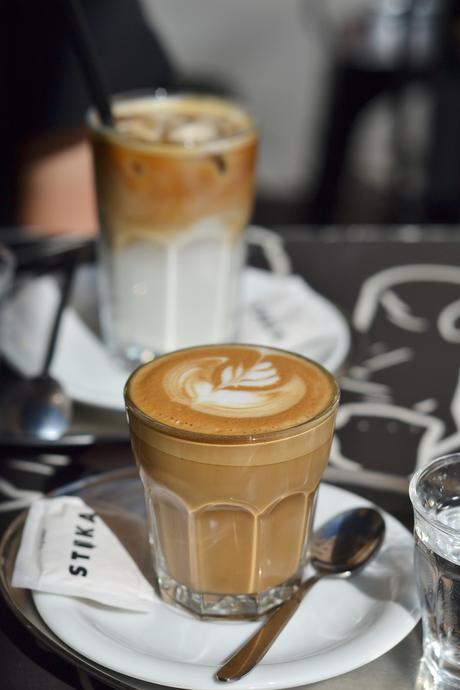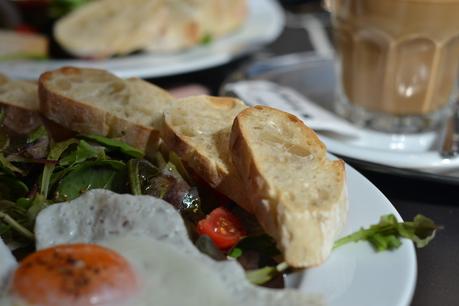 Local food is rich and indulgent, but my favorite was trying a local snack - langos. My favorite one was atop Buda Castle at a terrace restaurant but there's a wonderful place called Langos Papa on Andrassy utca that serves it as part of a set meal at a crazy good price. Right across the road from Langos Papa is the Book Cafe, an intricately beautiful cafe that can be accessed through the Alexandra bookshop. 100% stop by for a coffee and cake and gawp at the interiors.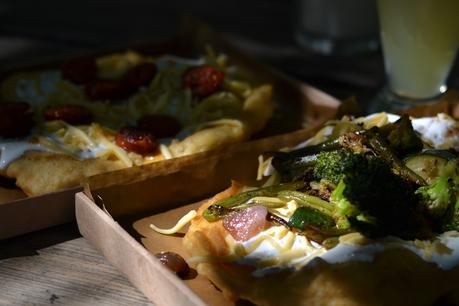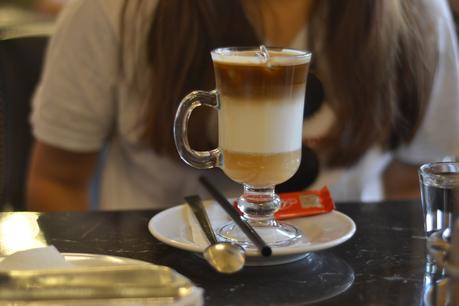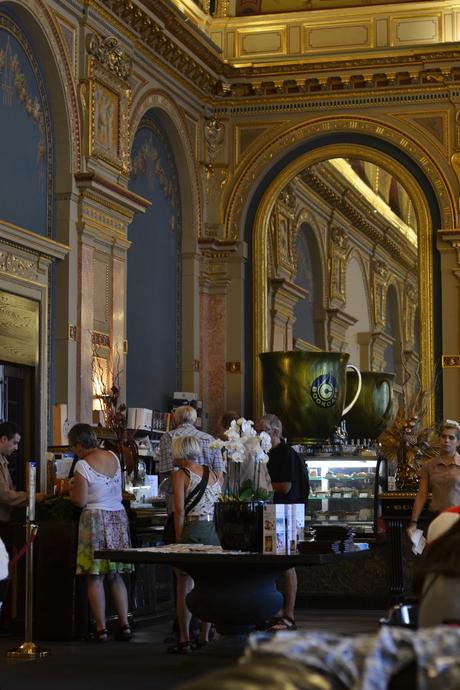 Budapest's Szimpla Kert is a delightfully eccentric and quirky pub, housed in old ruins. It comprises several rooms, each of which offers something different: beer, cocktails, grilled food, shisha, coffee… We had the best time here! For dinner, Liszt Ferenc Terrace off Andrassy utca is full of wonderful restaurants and gastropubs. We had an absolutely delicious meal with wonderful wine at Cafe Vian! Sit outdoors and enjoy the bustling nightlife under a blanket and heatlamps.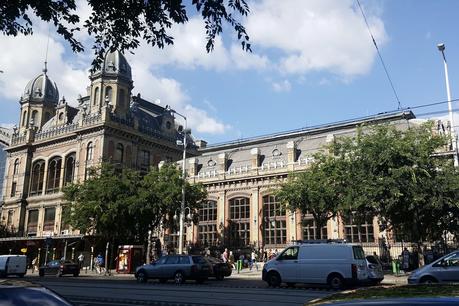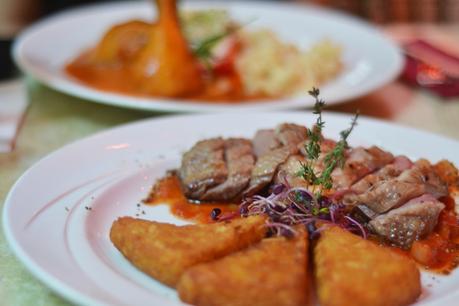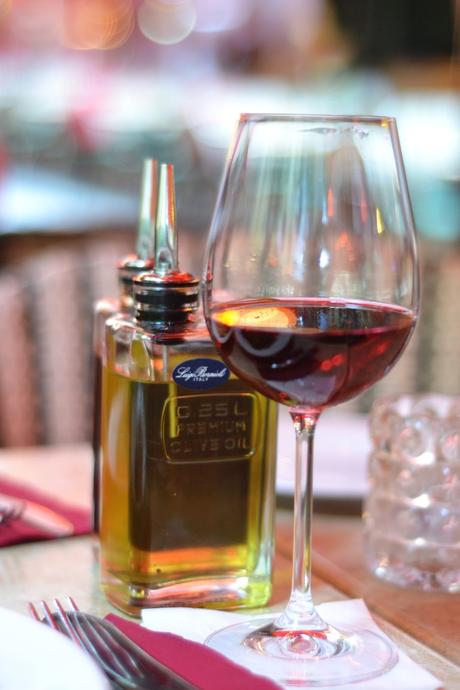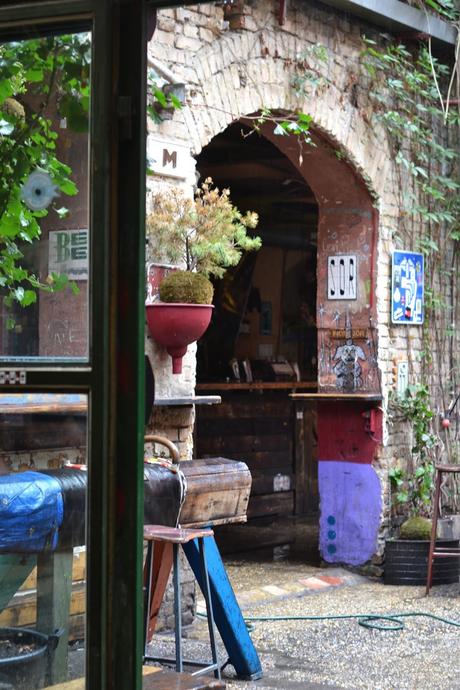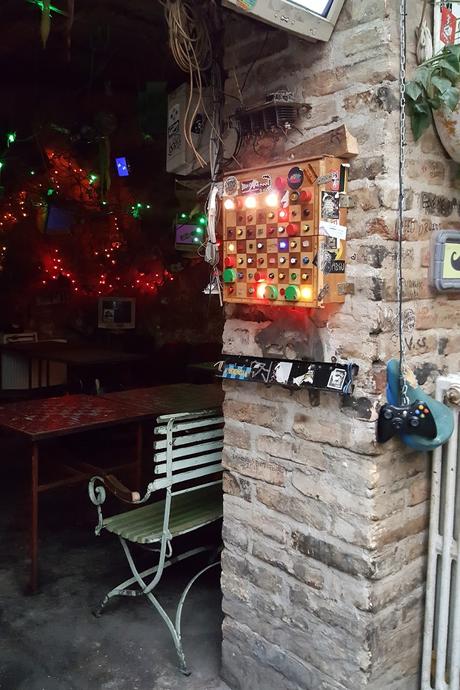 For the novelty factor, Budapest's McDonald's next to their Central train station is stunning. Have a peek inside and then head straight back outside where a fun pop-up bar and burger van sits and soak up the atmosphere. And for the indulgence? Head to Cafe New York (walk down Erzsebet korut) for breakfast or lunch. Writers way back in the day would head here to work and the architecture is simply astounding in there.
Where to Stay
Read my Airbnb guide here.