Another great lounge during fashion week was the Daily Style Sessions at the Empire Hotel, I've attended and raved about them before and this return was no different. Along with getting to sit down, relax and get off our tired feet, guests were treated to much needed manis courtesy of Essie, my mani lasted the rest of the week without any chipping (side note: I'm totally in lust with Essie Midnight Cami)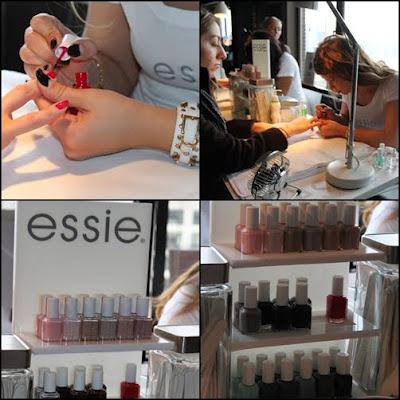 Skincare treatments and mini makeovers courtesy of Cindy Crawford's skincare line, Meaningful Beauty while introducing her Wrinkle Smoothing Capsules and if you'd seen Cindy Crawford, you know she's ageless.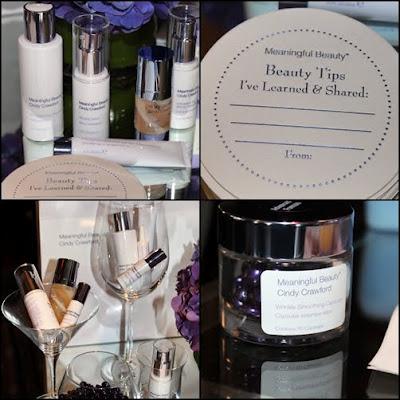 Next up was a boost of energy, something that's definitely needed during fashion week, from Berocca, an orange-flavoured effervescent tablet, with a unique combination of ingredients, including B vitamins and key essential nutrients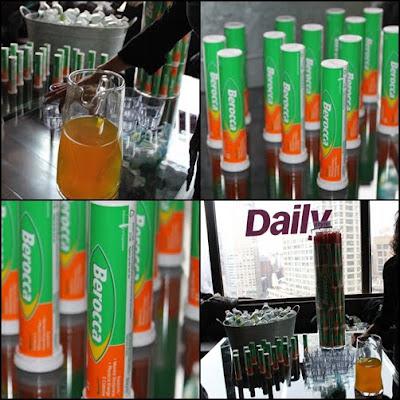 I dropped one tablet in a glass of water and caught my second wind for my evening shows without the any added sugar or worrying about my waistline (it's less than 5 calories). Other brands were featured on other days at the Daily Style Sessions and although I didn't get to go back o all the different days, I did manage to catch up with Simon Doonan who was doing a promotion with flower service company, H. Bloom and his new book, "Gay Men Don't Get Fat"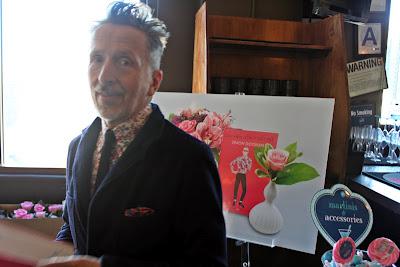 He made my day by autographing a copy of his new book for my friend David (who screamed via text message when I told him). I also got to preview the jewelry from Stella & Dot, whose's preview I was unable to attend (more in another post)