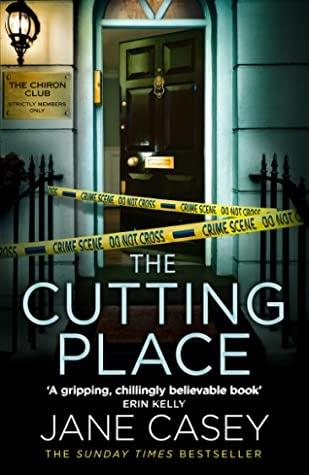 Rumours...
Everyone's heard the rumours about elite gentlemen's clubs, where the champagne flows freely, the parties are outrageous...and what goes on behind closed doors is darker than you could possibly imagine.
Scandals...
Paige Hargreaves was a young journalist working on a story about a club for the most privileged men in London. She was on the brink of exposing a shocking scandal. Then she disappeared.
Secrets...
DS Maeve Kerrigan must immerse herself in the club's world of wealth, luxury and ruthless behaviour to find out what happened. But Maeve is keeping secrets of her own. Will she uncover the truth? Or will time run out for Maeve first?
***
For a few moments, it was the quietest place in London.
***
(@HarperCollinsUK, 3 April 2020, ebook, 400 pages, bought from @AmazonKindle)
***
***
I've read other books by the author featuring Maeve Kerrigan so was looking forward to The Cutting Place. I read a lot of thrillers and I really enjoyed this book. I enjoyed the way the book depicts the privileged lives of the members of the Charon Club and gradually tears them to pieces. This has the twists and turns you expect from the killer so you never really know how things will play out. This is a gripping thriller.