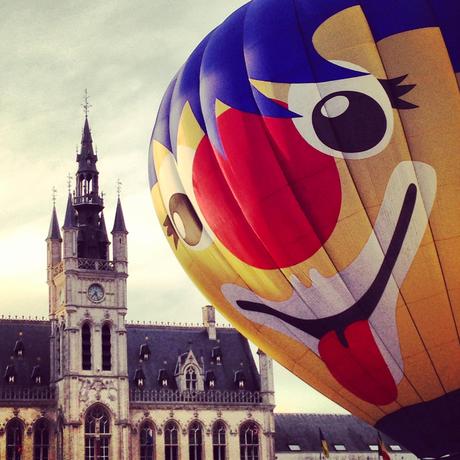 A favorite from the September photos.
September of 2013 is in the running to be the swiftest September of my 27 years. It has passed me by at an unbelievably fast speed. I barely noticed it had arrived since my head was buried in text books…
The middle went by just as quickly due to the long-awaited arrival of two American guests. In an effort to pack as much punch into their short visit, we saw and did as many things as possible. A side effect of this kind of behavior is that time tends to fly on by without anyone realizing. We drove from Amsterdam to Épernay and everywhere in between, trudging on despite the characteristic Belgian rain and meeting many cute Belgian animals along the way.
After the departure of the American guests, I had a few days to arrange my schedule for the upcoming academic year, put the house back in order, and read a few chapters from the poor neglected books looking longingly down at me from the bookshelf. To round off the small dose of freedom, the classes started again at the university on Monday.
As for my thoughts on the university. The semester is still in the stage where it feels like all is achievable. I have that small bird of success resting peacefully in my cupped hands. She's singing a calm song now and everything seems to be going okay. I hope I can manage to convince her to stay. Now is the time to begin, the time to start learning.
I can't promise to you, my readers, that much of what I have to say in the coming months will be really informative. I hope to keep blogging, to keep sharing my thoughts and feelings with all of you. At this point though, it's important for me to chase some dreams and if I don't devote the proper time to figuring out the steps I need to take to achieve these goals, then they just simply will never materialize. I enjoy writing and I enjoy bringing you all useful content but I can foresee that in the coming months the blog will serve as a platform to share my feelings rather than touristic information or places to visit – I simply don't have much time for such things at the moment. I will continue to write things in the upcoming months, but it's important to say that my life is very much dominated by studying so this might be the only inspiration I have for writing.
Here's to the start of what will hopefully be a successful academic year!