This month, in our ongoing blog series for Manchester Digital, Discerning Digital MD Richard Lucas takes a look at why marketing remains a key pathyway to, and outcome of, digital transformation.
"Although digital transformation is at the very heart of what I do, it's rare for anyone to ask outright to discuss a digital transformation project for their business - and yet, every project I have worked on has been transformational.
"Surprising?
"Although it may be clear that digital is influencing what you do, it can be difficult to articulate your digital needs. The phrase digital transformation itself can be suggestive of something that belongs to large corporates but this couldn't be farther from the truth.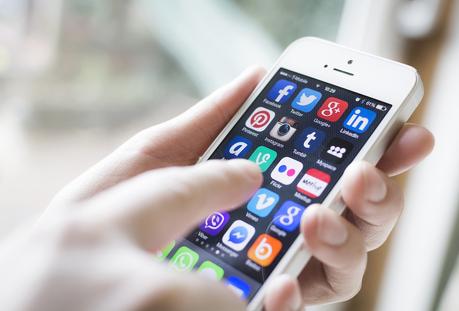 "True digital transformation happens when businesses embrace digital technologies and processes that level the playing field.
"There are many pathways to digital transformation but most businesses want to achieve the same outcomes - find and keep customers, grow revenues and stay ahead of their competitors.
Digital Transformation and Marketing
"I've heard digital transformation dismissed as a 'marketing buzzword' and while I'd be the first person to emphasize that digital transformation is much bigger than marketing alone, encompassing technology, customer service and company culture, it's undeniable that marketing is one of the key outcomes of many of the digital transformation projects I've worked on.
"Traditional marketing methods are rapidly being disrupted, as the rise of sophisticated digital technologies and social media has created a new type of connected customer.
"These connected customers are consuming content in entirely new ways and demanding more from their relationships with your business.
"They want deeper engagement, a seamless buying experience and an ongoing relationship. Customers have more control than ever before; they are sharing, researching and reviewing products and services online before even making contact with you.
Transforming Your Marketing
"I believe the key to success lies in understanding how to strengthen traditional marketing messaging with content creation that really helps customers find a solution to their problem.
"Practically speaking, this can include:
Creating and publishing blogs, downloads and FAQs that answer common questions to attract pre-qualified marketing leads to your site.
Nurturing these visitors when they reach your site with content that speaks to them at each stage of the customer journey - a journey that you should define.
Building intelligent email campaigns, using analytics to determine what works.
Investing in loyalty and valuable repeat business with your existing customers by continuing the relationship after conversion with regular, useful contact.
"To best achieve these outcomes you'll need to consider a mix of marketing technologies, or indeed one powerful platform that gives you accountability at each stage and helps you demonstrate where marketing is contributing to your bottom line. 
"It may seem daunting, but it's certainly possible - and necessary.
"On balance, I'm more a believer in businesses intrinsically becoming digital, not bolting digital technologies onto existing processes but with marketing such a critical outcome of most digital transformation programmes, it may be the best and most urgent place to start."