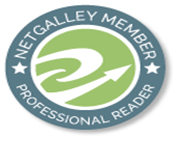 The most terrifying thriller you'll read this year
It starts with just one body - the hands bound, the skin covered in marks.
Detective Superintendent Jeanette Kihlberg is determined to find out who is responsible, despite opposition from her superiors. When two more bodies are found, it becomes clear that she is hunting a serial killer.
With her career on the line, she turns to psychotherapist Sofia Zetterlund. Together, they uncover a chain of shocking events that began decades ago - but will it lead them to the murderer before someone else dies?
***
[The house WAS OVER a hundred years old, and the solid stone walls were at least a metre thick, which meant that she probably didn't need to insulate them, but she wanted to be absolutely sure]
***
(Vintage, 6 April 2017, ebook, copy provided by the publisher via NetGalley and voluntarily reviewed)
***
***
This is my first time reading the author. This is one of those books you hear about everywhere for ages so it's been on my radar for a while.
I enjoyed The Crow Girl though felt it was over-long at times and quite a lot could have been cut. I didn't realise until after I'd read the book it had originally been released as a trilogy. This would have worked a lot better.
The book is immersive, easy to get lost in. The book is very dark at times, evident from the start when the first body is found. The book has a lot of violence in it and deals with murder, torture and abuse. This is hard-going and off-putting at times. I read The Crow Girl in shorter chunks than usual because it was so intense at times.
The characters are excellent, feisty, strong and well-written. I loved Sofia. She was so complex and has aspects of light and dark in her nature which I found compelling.
The Crow Girl is worth a read even if it's a little intense at times.