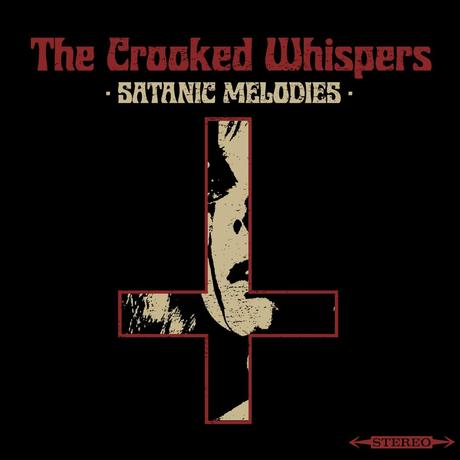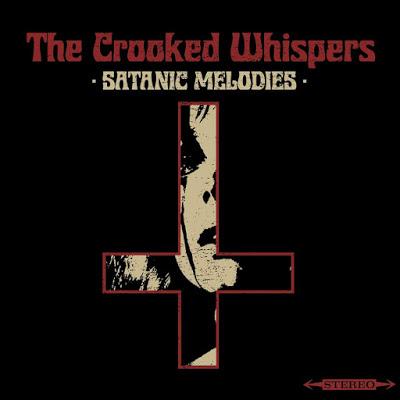 Have you ever heard an album so damned, so forbidding that it makes you feel terrible for existing? That's the entire point of doom metal isn't it? To awaken one's darkest senses and paint every sinister nerve in your mortal body a crimson shade of red?
I feel like doom metal has such a large fantasy scope in that regard, it's common characteristics of long drawn out riffs, distorted vocals and low n' slow bass all rope together to make daunting, bleak sounds.
Just as these four twisted minds that are The Crooked Whispers, have achieved...
"Satanic Melodies" was released fresh from hell in August this year and is no ordinary doom album. It will cut you with a blunt knife & leave you keeling over in the dark questioning what kind of demonic figure will see to your eventual demise. This fuzzy, swampy, eerie album is the audio version of an effective horror movie. The atmosphere it throws out of your speakers is thick. You will almost be afraid to close your eyes for the visuals it will force you to conjure up in your own mind. (I dare you to do that though, just for fun) There's a touch of psych that slinks its way into this evil masterpiece adding yet another layer of weird interest to indulge in.
This godless ride starts off with an unnerving, smokey sounding bunch of "creeper" notes to set the pace perfectly for the satanic debauchery to come.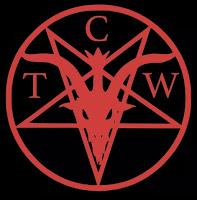 "Sacrifice" is a nice cut of doom steak, almost wandering into Electric Wizard territory without being shameless, until the puncturing, ghoulish vocals by Anthony Gaglia, rip you in half & take you on a different, more terrifying path. (Yes, it turns out this IS possible!) I often feel like I am on the outside looking in as far as being sonically involved with occult narratives, in this case though I felt I was sucked right into the dark void. "Evil Tribute" throws a bit of an acid trip groove towards the end of the track, proving that The Crooked Whispers are, even though influenced by the greats of doom, a band that stands out in flames on their own.
The musical beast that really sets this apart from the pack for me is "Profane Pleasure". You may as well position yourself at the head of an alter with a pentagram drawn out in blood around you, light up a nice juicy bong due to the epic riffs & ask the dark lord to join you for a virginal sacrifice in his honor. Pure occult filth done disgustingly well. This one really hits hard.
The title track "Satanic Melodies" is murky, and later lends us this strong & clear guitar tone with a wicked groove that distorts that same riff into a wavier, hollower sound tricking you into thinking the room just got larger. Steady & atmospheric drumming, almost making you think there is something friendly going on, but don't buy into that for even a second, there is not. That is where the outro "Last Call", an erratically spoken piece will drive the final nail into the coffin for your sanity & leave you feeling possessed by this 30-minute musical soul-fuck.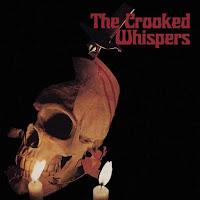 Sometimes it is just nice to not hear wholesome music isn't it? If you're in the mood to escape all that is holy and the boring realms of morality, hook right into Satanic Melodies, a malevolent album. It is wickedly evil, oddly groovy in places and insanely feral.
Best occult album released this year?
Did I feel safe listening to this album? Nope. Did I enjoy it? ....*smirks*
-Easy Rider