Towed behind a #littleststar
People describe creativity in many ways. To some it is a muse, shy and elusive. To others it might be a more of an oozlum bird. My experience with The Littlest Star in the past eight weeks has been that it is more of a creative snowball. As it rolls on it acquires more and more people with more and more talents, growing more colourful and diverse with every revolution on its journey. The wordle below is a fine example of this: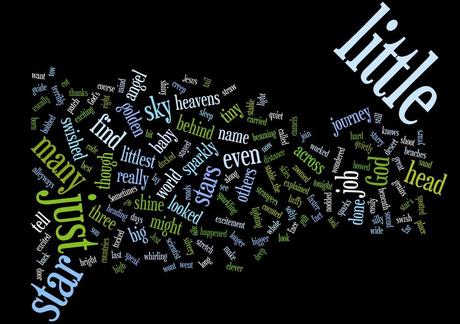 When I unwrappped the large canvas bearing the wordle, the kind person who had made it explained that he had spent time typing in the book's entire text in recognition of the time I had 'invested in it'. Furthermore, he explained 'when people see it on your wall, they will ask what it is all about, and then you can tell them the story of it'. And so, the snowball rolls on…
Those of you who have read the book will know that the Littlest Star is not 'terribly exciting at all'. People caught up in the snowball may beg to differ!