When a body of a woman is discovered at a lighthouse in the Icelandic town of Akranes, it soon becomes clear that she's no stranger to the area.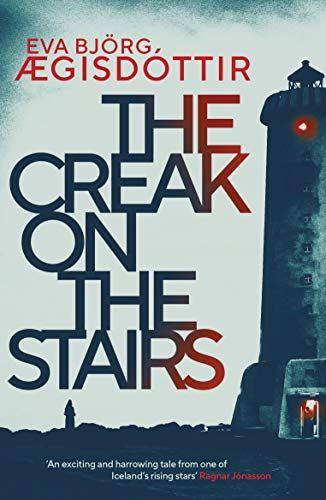 Chief Investigating Officer Elma, who has returned to Akranes following a failed relationship, and her colleagues Sævar and Hörður, commence an uneasy investigation, which uncovers a shocking secret in the dead woman's past that continues to reverberate in the present day ...
But as Elma and her team make a series of discoveries, they bring to light a host of long-hidden crimes that shake the entire community. Sifting through the rubble of the townspeople's shattered memories, they have to dodge increasingly serious threats, and find justice ... before it's too late.
***
[She hears him long before she sees him]
***
(@OrendaBooks, 14 March 2020, 276 pages, ebook, copy from the publisher and voluntarily reviewed, #BlogTour 24 May , translated by Victoria Cribb)
***
***
I really enjoy crime fiction set in Scandinavia, Iceland and the like; it just seems to be leagues above anything offered by the UK or US. I've read a lot now and keep returning to it. I hate the cold and the ice and the snow and this book brings Akranes to vivid, unforgettable life. This is slow paced compared to some crime fiction and all the more enjoyable because of it. There's a real sense of place and the characters are fully formed. I loved spending times with this book. The book includes flashbacks of the past which offer insight into a young girl being abused and gradually reveals the last between this and the woman's death. I hope this is the first in a series. I was engrossed in this book.