Last week I attended an event at the Diesel store in Chicago. As a reader of both The Coveteur & Peace Love Shea, I knew I wanted to go to this event for sure. 
This is the outfit I styled for my night out on the town: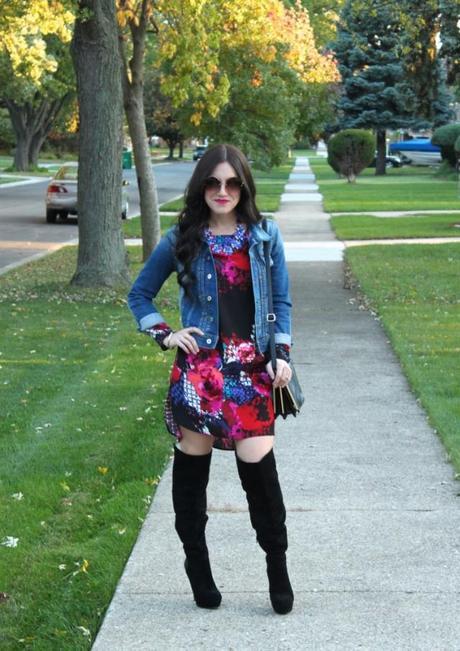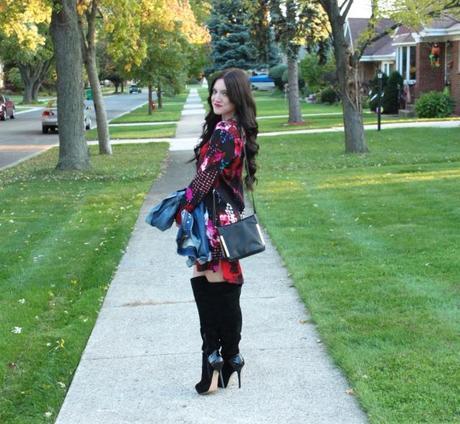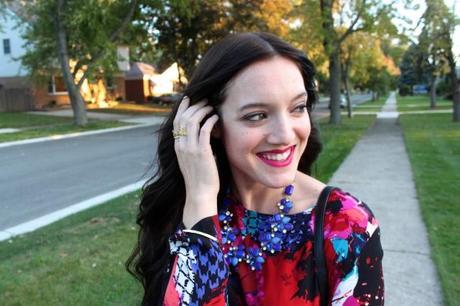 I have been wanting to wear both these boots and this dress for quite some time now. To my surprise, I put them both on and decided it was a match made in heaven. Since the event would be at Diesel, who are known for their denim, I figured I needed to dress it down a bit by adding my favorite jean jacket. I think it made the outfit more appropriate for the event and less date night attire, no? Although, my hubby does want me to wear this on a date night....but I digress. ;)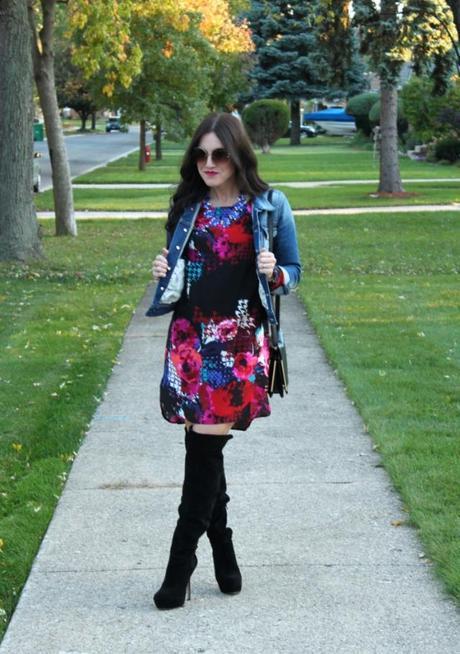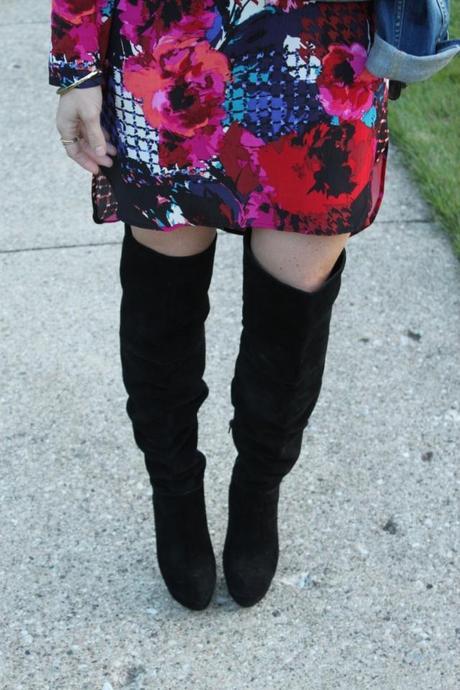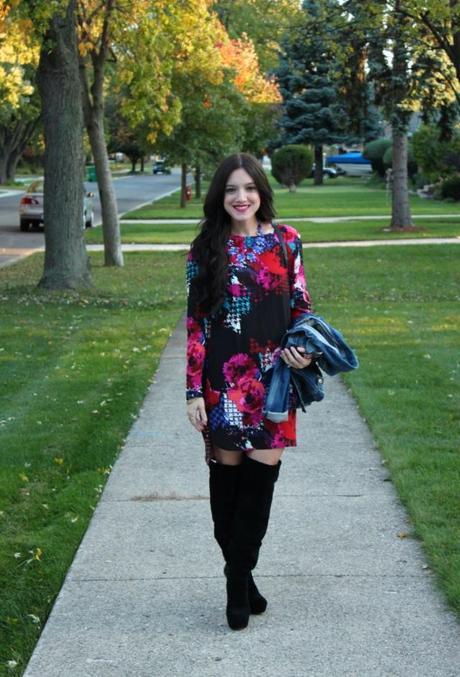 Dress: Nordstrom // Boots: Because I Shop Too Much (Mary's Closet) // Jacket: Pepe Jeans // Bag: c/o Just Fab // Necklace: c/o Sammy Dress // Sunnies: Express 
When you walked into the store, you got to see a table of some of Shea's picks from the current Diesel collection. I super loved the army green jacket with patches on it. I met Shea right away and loved how sweet and down to earth she was!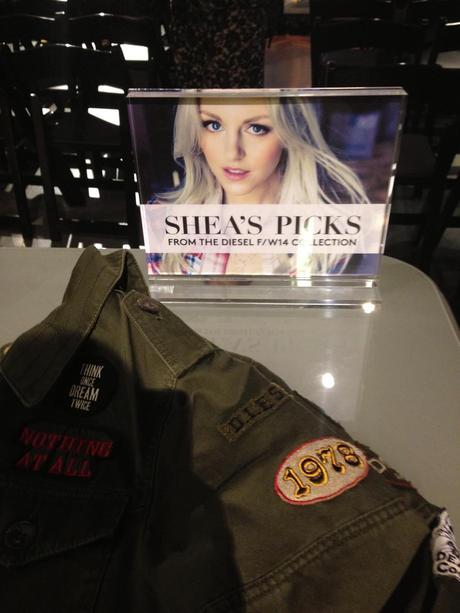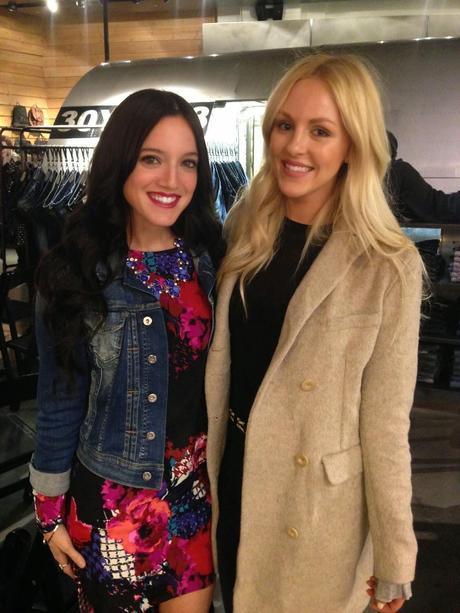 Myself & Shea Marie
After about an hour of drinks, light bites, shopping, and chatting it up with fellow bloggers and fans, we got to sit in on a discussion. Shea told us about her signature style and traveling must haves. She talked about this diesel collaboration and what went on in their photo shoot for this collection. I liked how fun and easy going yet articulate and knowledgeable she was about herself and sense of style. She really is a blogger icon.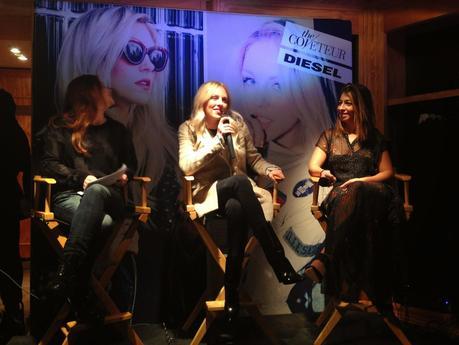 Here are some more shots of me with some of my favorite Chicago bloggers (and some new friends too!).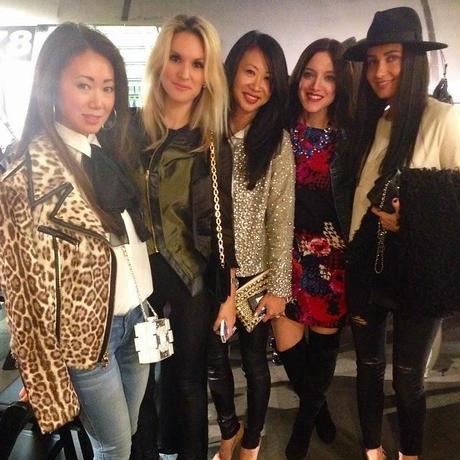 From Left to Right: Fashionaholik, Christina Karin, Red Soles & Red Wine, myself, & Chicago In Stilettos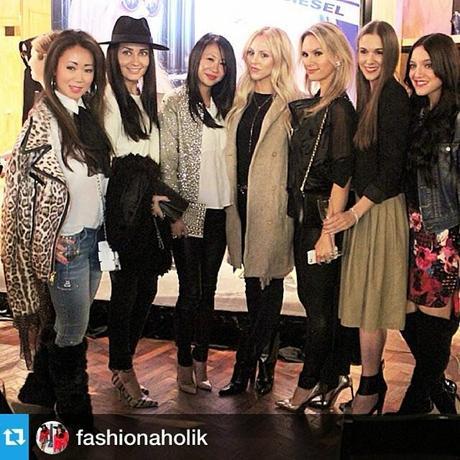 From left to right: Fashionaholik, Chicago In Stilettos, Red Soles & Red Wine, Peace Love Shea, Christina Karin, Apparel Junky, & myself
This night was so much fun and I learned a lot about travel packing and how to dress up your basics. 
Are you a fan of Peace Love Shea, The Coveteur, and/or Diesel? What do you think of the outfit I wore?