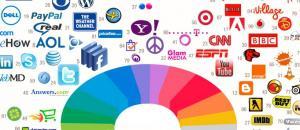 Hellow dear readers! we want to begin something in the blog, from now on we are going to publish some cool infographics every monday, starting today of course ! and we will call it Infographic Monday, check out our first one called The Colors of the Web.
This first infographic is about the color distribution of 100 web brands, they took the main color of their logos for the study, and you can see what are the most used color distribution among them.
Additional to that, the infographic shows the top brands within categories, and you can realize that they tend to use similar color palettes, for example in social networks, most of them are blue.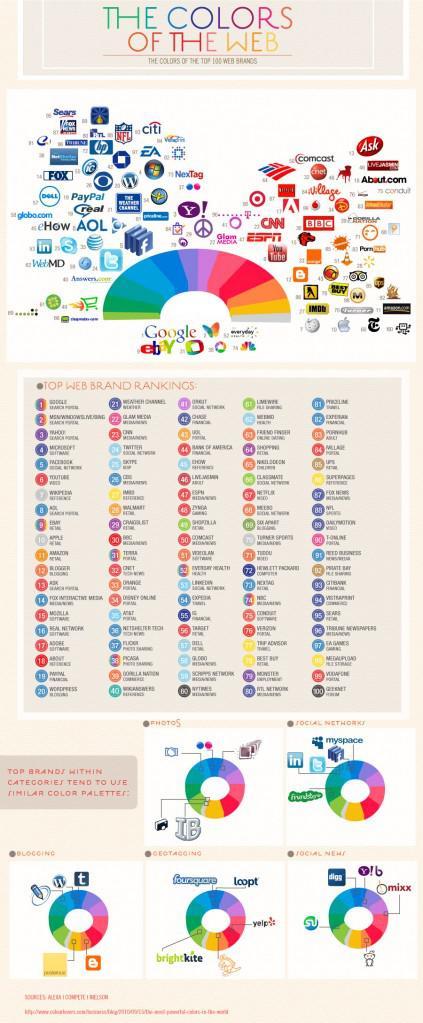 Don't forget to keep an eye every monday if you enjoy this infographic and give us your Google +1 if you like it!!! Follow us on [Twitter] or [Facebook]  and keep track on our news!
Source: [coolinfographics.com]