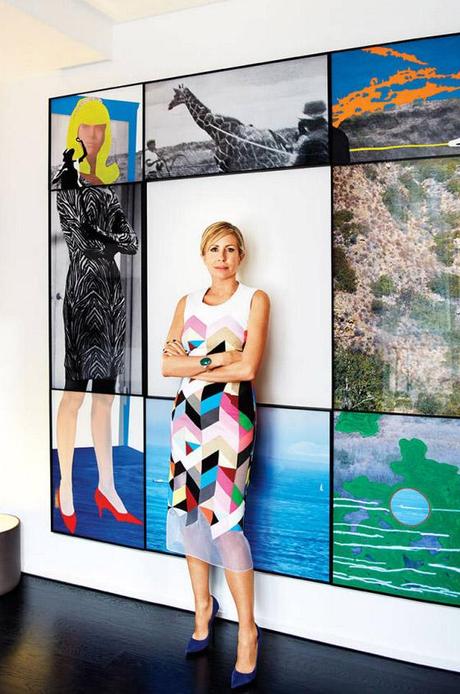 "The people who have vision are the ones who make it."
– Carmen Busquets
One of my favorite downtime activities is to multitask on my spin bike and read up on inspiring, leading ladies in business, design, art and style. One recently spotted: international fashion online entrepreneur Carmen Busquets. She believes in investing in the process of creativity, not simply collecting art. It's all about the personal experience for her; each piece represents another life experience. And she's filled her home with those memories.
Even though Busquets travels between Latin America, Miami, Barcelona, Milan, New York and Paris, she's made the city of lights her more permanent home. Remodeling a 1980′s apartment she inherited from her parents, she transformed the space into a thoroughly modern maison. But take note, art lovers: she even commissioned an installation art piece by Daniel Bruen. Now that's a passion for art.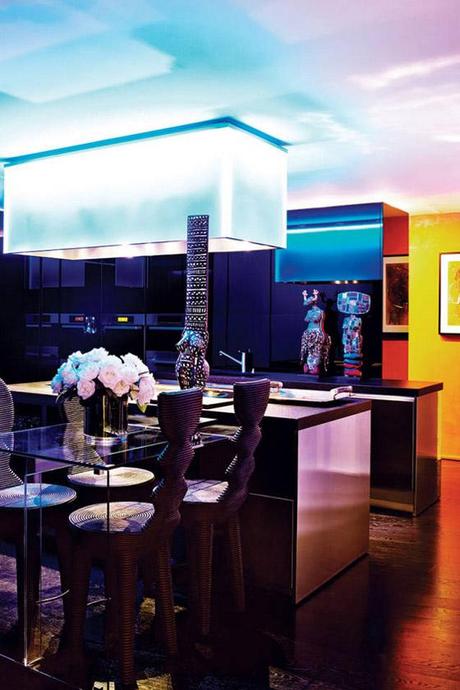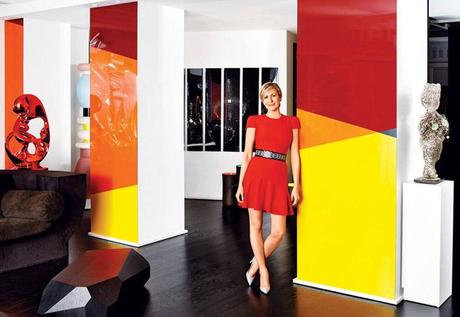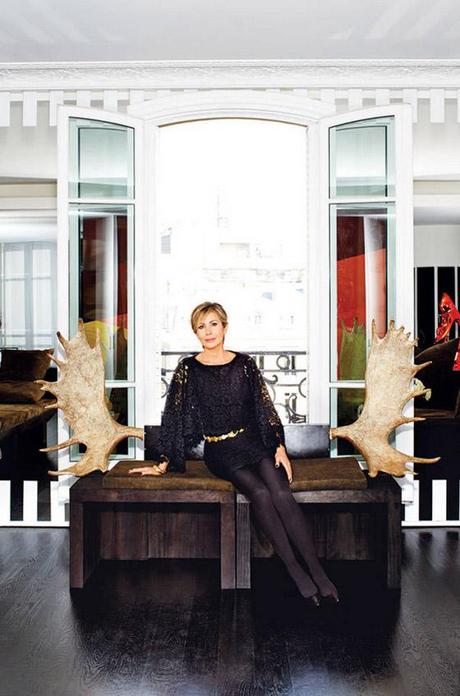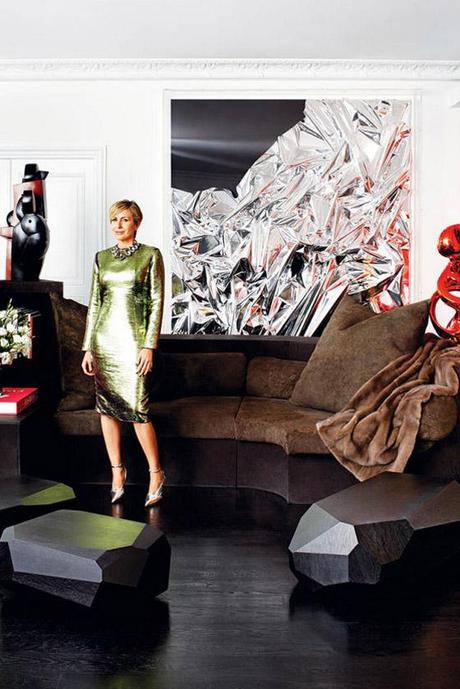 Would you be so bold? I would, for that silver foil piece by artist Anselm Reyle!
Images via HarpersBazaar.com