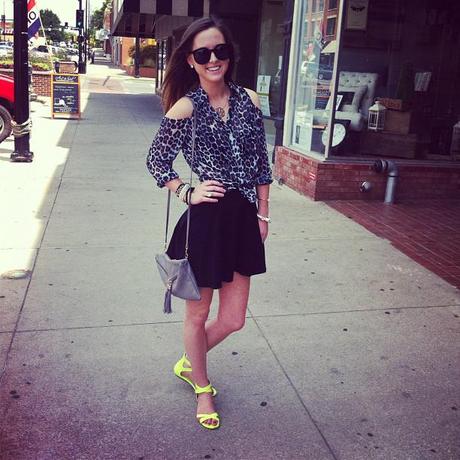 I have a long torso...like really really long. That's why this type of outfit is one I duplicate often. By tying up the shirt and wearing a higher waisted skirt, I'm able to make the fact that all shirts are way too short for me look intentional instead of unfortunate. This skirt from Topshop is always in heavy rotation. Do y'all use any fashion tricks to dress for your body type?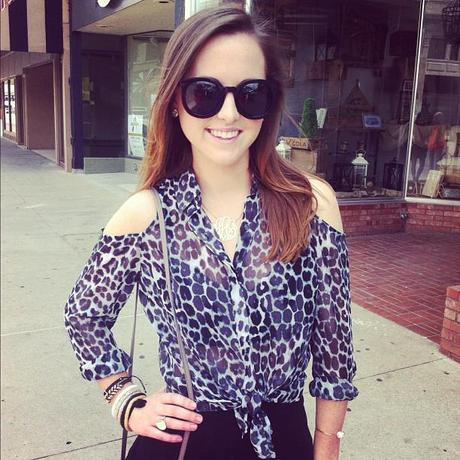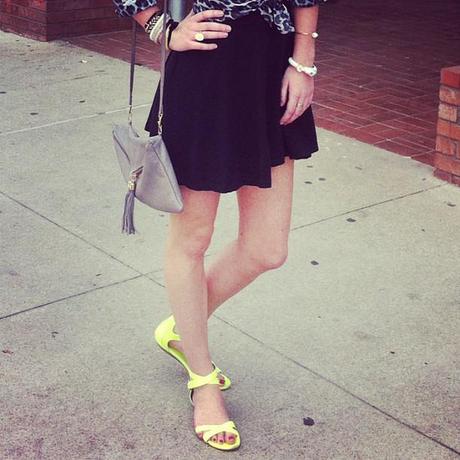 Links to shop this outfit:
Shirt: Express. Bralette: Free People. Skirt: Topshop (also last seen here). Shoes: Rebecca Minkoff.
Bag: Venice Flea Market. Sunglasses: Karen Walker. Monogram Necklace: West Avenue.
Jewelry: Jennifer Zeuner, Bfrend by Monika, Lily and Laura, Liz Fohr, Sweet Hair Ties, Betsey Johnson.