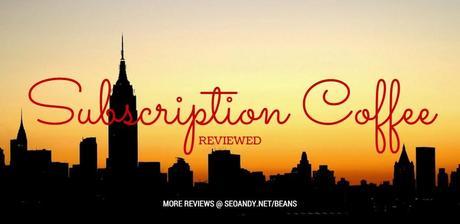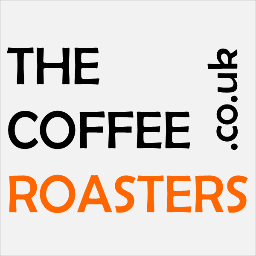 I recently discovered thecoffeeroasters.co.uk (The Coffee Roasters UK) a unique coffee subscription service offering, where instead of a single roaster or supplier you can specify what you love about coffee (from type to brewing kit) and a Master Artisan will source the most amazing brew for you.
The Coffee Roasters has over 90 lovely coffees, sourced from 16 small-batch artisan coffee roasters in the UK, and its a number that grows each month.
The setup may not be as simple as selecting a single bag per month and setting up payment, but this personalised approach means you always get the best coffee. Each time you feed back to the team they can help adjust your next coffee to ensure you get an awesome cup of coffee.
My Views on TheCoffeeRoasters.co.uk
For me The Coffee Roasters offers a fantastic way of ensuring that you get coffee you love time and time again. Sure it can be nice to travel the world with other subscription services, but if you want the best the I would let TCR help you out.
I also found the customer service of TheCoffeeRoasters to be top-notch and not to be faulted. They are experts through and through, if you are ever in need of guidance just ask and they will be there.
Prices start from just £8.50 which is inline with other premium subscription services, though as I say this one is personalised to your desires.
If you are unsure about whether TheCoffeeRoasters is the right kind of subscription for you drop them a message via their website or on twitter @CoffeeRoastUK
Could TCR Change the World of Subscription Coffee?
A question I've asked myself a few times when looking at TCR is whether or not it could change how I subscribe and how others subscribe and consume.
The simple answer is that Yes it could.
TCR could have the legs to make a change, a real change to the market. The ability to personalise your subscription based on coffee types you love and how you brew could really really make a huge difference in the market. The only issue I see for Lloyd and his team is one of scaling and ultimately ensuring that the coffee is always amazing.
Give TCR Coffee Subscriptions a try – when you sign up the first month is half price (just tweet them to let them know you ordered via SEOAndy!)
Ratings:
Ease of Sign Up: 3 / 5
Customer Service: 5/5
Quality of Coffee: 5/5
Overall Rating: 4.5/5
Original SEO Content by SEOAndy @ The Coffee Roasters – Subscription Coffee Service Review