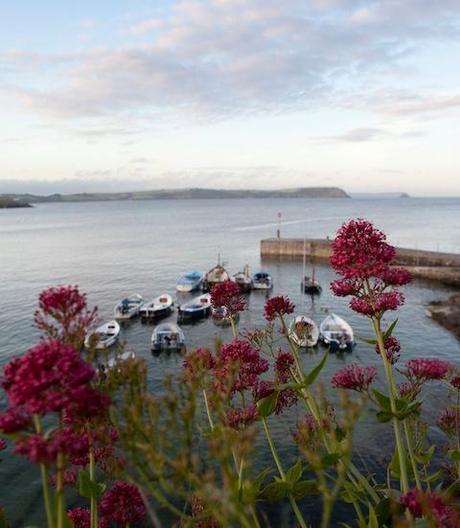 Cloudy Bay has a tradition of hosting weekends in New Zealand where edible ingredients from a local environment are paired with their wines. over four dates the winery is bringing this concept to the UK by partnering with Cornwall's Driftwood Hotel to host their Cloudy Bay Foraging Weekend.
The 15 bedroom Driftwood hotel is located near the South Cornwall village of Portscatho and is the base for both land and see foraging due to it's position in the South Westerly corner of Gerrans Bay on the Roseland Peninsula, both an active fishing port and sheltered stretch of beach.
The weekend begins with a morning of foraging with a local expert where guests can expect to find wild ingredients such as wild mushrooms, berries, nettles, sea beet, sorrell and marsh samphire. This is followed by a woodland picnic provided by Driftwood Hotel and Cloudy Bay. After lunch guests will be taken out to sea to experience Cornwall fishing with local fishermen to learn about the variety of local fish and the different techniques to reel them in.
Armed with bounty from land and sea guests will then be taken back to the Driftwood Hotel to enjoy a cooking class with the hotel's Michelin starred chef Chris Eden to create a meal paired with Cloudy Bay wine.
When: Available from mid-August to mid-September
Where: Driftwood Hotel, Rosevine, Portscatho, Cornwall, TR2 5EW. Tel: 01872 580644
Cost: £870 (2 persons for 2 nights full board including all activities)