I recently mused about my lack of owning a Clivia, despite wanting one every time I see one; worse than that: despite seeing one for sale at a good price last year and not buying it.  So when I returned to the same sale this year I hoped that they might have another.  They did and at a bargain price so the deal was done.  I owned a Clivia at last and it had buds on it.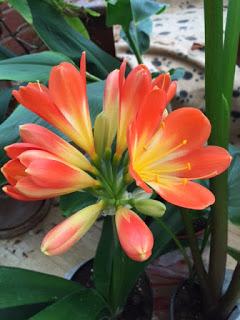 and then, at last, it flowered, that bit of heat from recent sun has warmed up the conservatory just enough.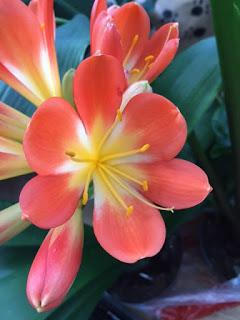 Some flowers are definitely worth the wait.