Explore the backstreets of the city and discover pots of gold. In this case, we discovered a pot of clay: One Claypot House.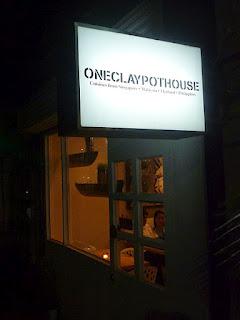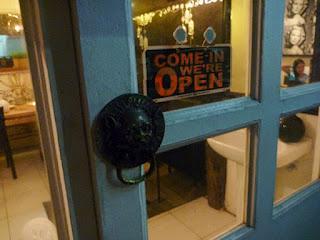 One Claypot House is a tiny restaurant that can accommodate about twenty people. You can't throw your eighteenth birthday bash here unless you want to feel like it's rush hour on the subway. And if you feel like going to the loo, you have to hold it in or go next door, for this House lacks a toilet. Parking space is also nonexistent so leave your car at home. Other than that, this is an intimate little cube of a place.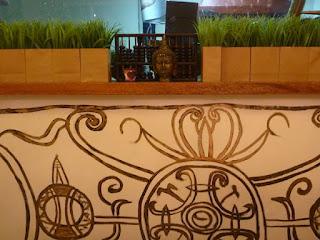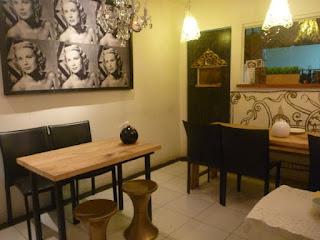 There's less than a dozen items on the menu which spares me the headache of having to choose from so many delicious sounding offerings.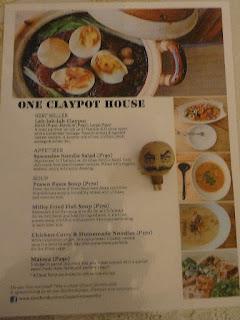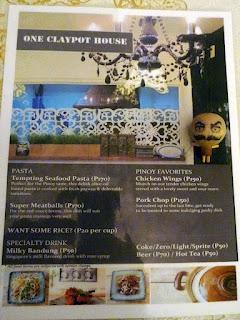 We chose the first three things on the menu: Lah-lah-lah claypot, Sawasdee noodle salad, and prawn paste soup.
The Sawasdee noodle salad is cold noodles with veggies, shrimps, and squid. It is spicy and a bit sour. I prefer my noodles hot but this is an exception. Delicious!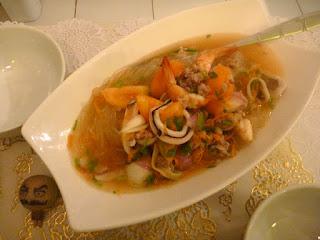 The prawn paste soup has chicken and prawn, and is a bit spicy. My tongue was expecting it to be like tom yum goong (my favorite) so I was disappointed. It was nothing like it. Yes, blame it on my expectations.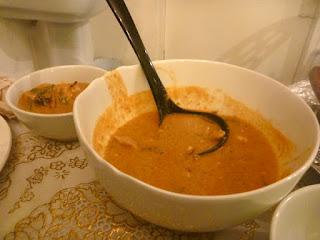 Of course we had to have the Lah-lah-lah claypot. We were in One Claypot House after all. (Is it called One Claypot House because they only offer one claypot dish?) This one I especially liked. It has rice with chicken, pork, egg, and chinese sausage. Server says it's good for one. I say it's good for me and my date.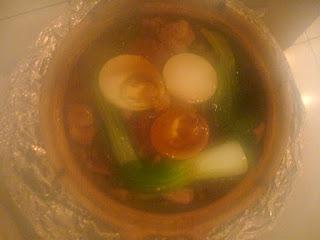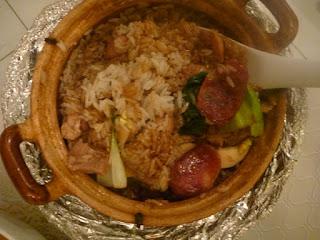 One Claypot House
68 Don Gil Garcia St., Capitol Site, Cebu City
0908 279 1498
10AM - 10PM Monday - Saturday
How One Claypot House left Mustachio's pocket with nothing but clay:
Sawasdee Noodle Salad Php 150
Lah-lah-lah Claypot (small) Php 150
Prawn Paste Soup Php 170
10% service charge Php 47