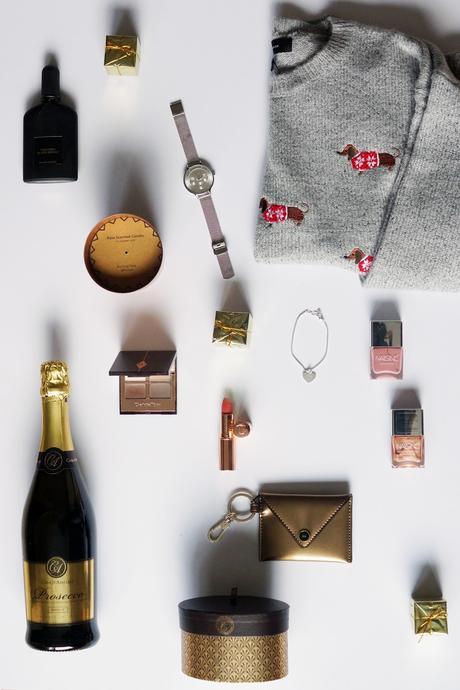 Christmas is fast approaching and if you're someone who's left the shopping a little later this year, or you're looking for some stocking fillers, then you're in the right place. Let's take it from the top.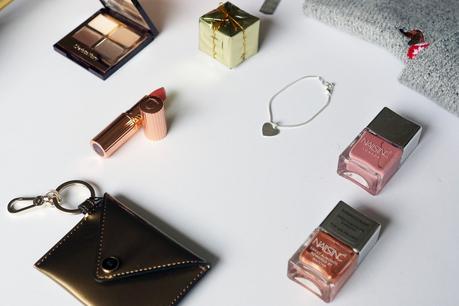 For the ladies - your sister, girlfriend, mother or grandma
Festive gifts are always fun and you don't have to spend too much to pick up a nice jumper or some pjs. This jumper here is from Primark and is pretty festive, but something I'd probably continue to wear through January too. Jewellery can be a nice touch and engraving something gives it even more of a personal feel. Thomas Sabo have some lovely pieces in like these Love Coin* pendants, so you can mix and match and find the right gift whether you're looking for something silver and understated, rose gold with a sparkle or all out gold. Maybe you're not sure about the jewellery, why not try a watch like my recent Skagen
 purchase. Perfume
and smellies always go down a treat and in the lead up to Christmas there's always some offers on so make sure you do some price checking first before you bring out the cash. Boots Star Deals are a good place to start!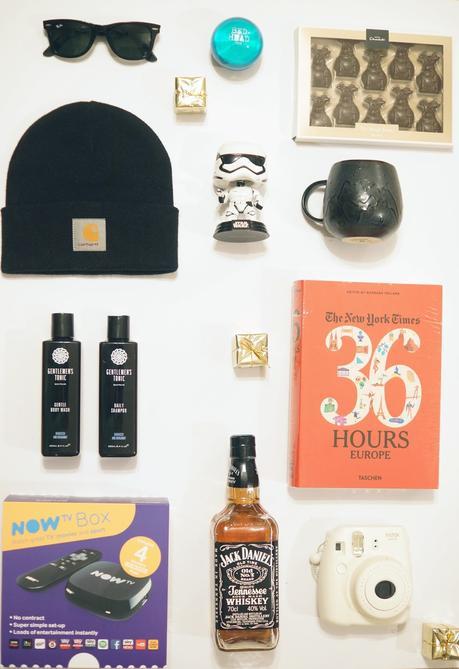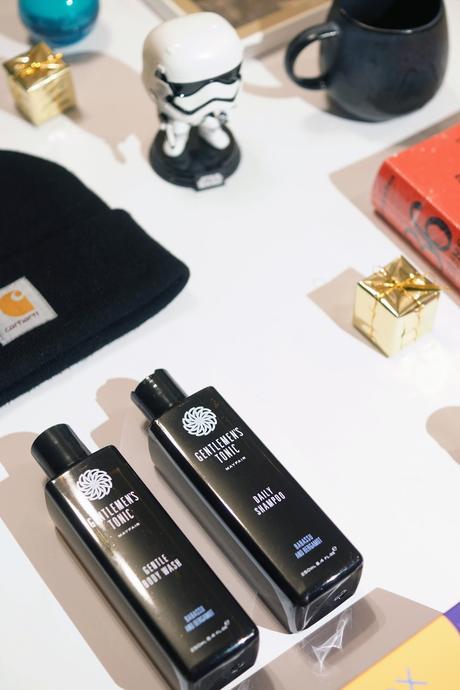 For the guys - the boyfriend, your brother, dad or your uncle. 
Sometimes tricky to buy for, I've tried to narrow down some ideas and move away from just buying socks. My boyfriend has banned me from buying him socks for Christmas since they're something he always receives. For the traveller, get a good guide - 36 Hours In Europe
has so many destinations to visit, with helpful tips for weekend trips. Gadget fans? Pick out the latest computer game, Fujifilm Instax
 or even a mini drone. I say mini since the real deal ones are a little bit on the pricey side! Mugs they can take to work if they're office based alongside some good coffee can be a good gift or stocking filler idea too depending on the budget you're working on. Aftershaves and smellies can be a good choice if you're struggling too, this shower gel* and shampoo* from Gentlemen's Tonic will get a prime spot in the bathroom and stop them sneaking your hair products and girly shower gels! Hats, hoodies and trainers are also options, or alcohol if they're fond of a tipple or two!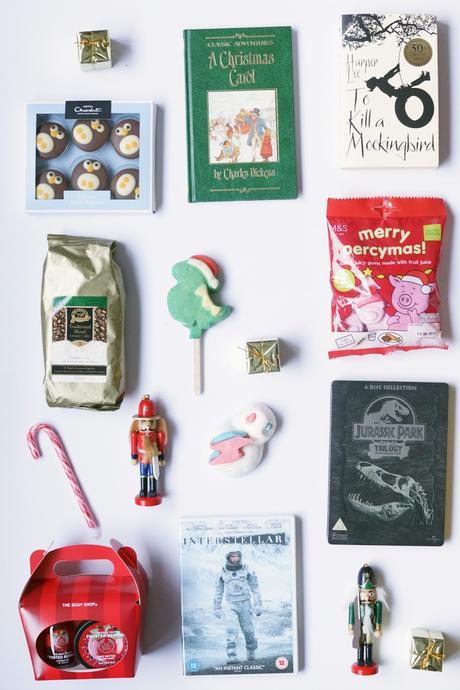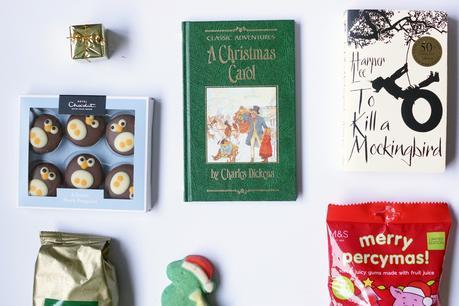 The extra gifts - Secret Santa, friends, or if you're working on a smaller budget.
 Chocolate is always a good idea, right? Hotel Chocolat always draws me in and I leave with more chocolate than I really needed! Percy Pigs have had a Christmas update too and you can't go wrong with them! For that girl over the other side of the office, pick up a couple of festive bath bombs. Lush have so many pre-wrapped gifts, you can't go wrong! Books can be a great gift, I know I've mentioned travel books for the guys but that's something that could work for anyone wanting to see the world. Ask for advice from others to see what genres they're into and if they're not much of a reader, pick up some DVDs instead as a safe bet. HMV always have some offers running leading up to Christmas, whether you need to pick up The Grinch for someone who's never seen it (I know, imagine!) the latest Disney Animation for the niece/nephew, or Beyoncé's album. 
So, hopefully we're all feeling a little more organised and you've got some gift ideas. Are you a late shopper or have you bought and wrapped everything before mid October?
ps. keep an eye on here, twitter and instagram over the next week for some little giveaways!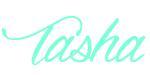 This post may contain gifted products and collaborative links.