Neither of the two leading gubernatorial candidates for the Texas Democratic Party was able to get a majority of the votes cast in the primary election. That means Lupe Valdez and Andrew White will face a run-off election in May to see who will represent the party in that race in November.
I voted for Valdez, and will likely do so again in May. However, I think both are good candidates -- and hundreds of times better than the person currently residing in the governor's mansion. I will happily support the winner of the run-off -- whoever that may be.
Here is a short bit about each of the candidates (taken from their websites):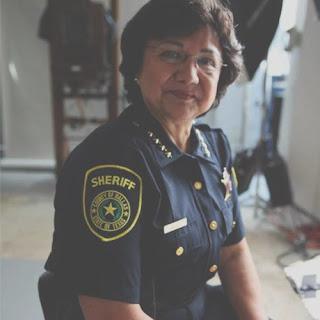 In 2004, Lupe Valdez shook the political establishment in Dallas County, becoming  one of the first Democrats elected countywide in many years.  Lupe was ultimately elected to four terms as Sheriff of Dallas County and served from 2005-2017.  She was the only Latina Sheriff in the United States and one of very few LGBTQ Americans serving in public office .
Prior to becoming Sheriff, Lupe worked to protect the lives and property of American citizens at home and abroad as a captain in the U.S. Army and as a federal agent.
The daughter of migrant farmworkers and the youngest child in a family of ten -- Lupe learned the value of a strong work ethic and the opportunity that comes with education. Educar para elevar, educate to elevate, are words she has lived by.  She put herself through college to earn a Bachelor's Degree in Business Administration from Southern Nazarene University, sometimes working two jobs to pay for her education. Later, while working as a federal agent, she completed her Master's in Criminology from UT-Arlington.
As a federal agent and sometimes undercover, Lupe investigated fraud and abuse in the United States and money laundering from criminal organizations in South America. 
While Sheriff, Valdez worked diligently to address deep structural problems that had developed over the preceding 20 years.  The county jail was understaffed, overpopulated, and unsanitary.  With her team and the leadership of the County Commissioners, she succeeded in tackling many of the challenges that had plagued the Department such as improving the quality of care for mentally ill inmates, changing culture, and striving to ensure any individual touched by the criminal justice system was treated with respect and dignity.
------------------------------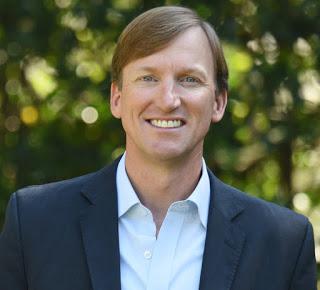 Andrew White, 45, is pesident of Sweat Equity Partners, LP, an entrepreneur-led group of companies.  SEPLP holds control and non-control investments in the following industries: storage tank cleaning, high-tech perimeter security, cloud-based scheduling platform, compressed natural gas filling stations and a cloud-based IT vendor deal registration platform.
In 2005, Andrew established Allied Warranty and, a year later, Lone Star Repair. Allied provided home warranty coverage to approximately 250,000 clients throughout Texas. Lone Star Repair performed over 25,000 residential service visits per year.  In late 2012, Allied Warranty and Lone Star Repair were purchased by NRG Energy, Inc.
Prior to founding Allied and Lone Star, Andrew worked in executive roles for start-up businesses in fire and water damage restoration, industrial services and consulting.
Andrew earned a Bachelor's of Arts degree in Religious Studies from the University of Virginia in 1994.  While in college, he was active in the US Army ROTC program for one and a half years, then served in the Seminole Trail Volunteer Fire Department in Charlottesville, VA.  Andrew graduated from UVa in three years.  He received his Masters in Business Administration degree from the University of Texas in 2003, as part of UT's Option II Program for executives.  He graduated from Houston's Lamar High School in 1991. His father, Gov Mark White, also attended Lamar, graduating in 1958. Andrew was born in Houston in 1972.
Andrew married Stacey Krause in 2000. They have three children, Emma Claire (2002), Wells (2003) and Thompson (2006).  The family attends Houston's Christ the King Presbyterian Church. He also joined the UTHealth Development Board in 2017.
Andrew coaches youth soccer with a "better than most dads" average win ratio. He enjoys reading, fly-fishing, biking and wine, although never at the same time.