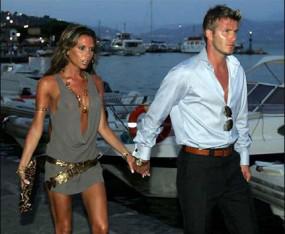 Victoria and David Beckham
The celebrity footballer world is one many of us wish we resided in. It appears that it is often a mass of parties, events and openings; and then there is of course the glamour of it all! Footballers seem to do as they please when they please, and if this means partying until the early hours on a school night, so be it!
A venue that is often seen as a second home to some celebrities, especially in the early hours, is the casino. These are after all the places that stay open until the early hours of the morning, or around the clock in the case of the UK-based Jackpot City. Many footballers are often seen sat in the V.I.P section at such an establishment. This of course requires them to book a table, and with a table comes an assortment of up market drinks and cocktails.
Celebrities tend to endorse many products, meaning that they often get invites to the places that they act as an endorsement for. Casinos are one such brand that uses celebrity endorsement in order to sell their venues to the public. If you see one of your favorite footballers on the side of an advert for a casino or a particular sport's betting site, you will more than likely choose that venue over another establishment.
This is why there is so much money in advertising, and also why certain casino names are willing to pay out large sums of money in order to bag the celebrity they wish to act as the face of their label. Footballers tend to be a popular choice when it comes to the advertisement of certain casino sites. This is possibly to do with the fact that football is huge in the betting world!