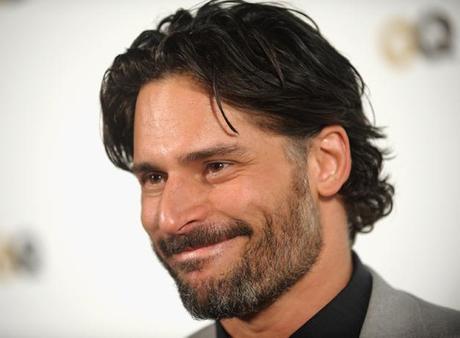 This Friday is the movie Magic Mike is released, this film is staring True Blood's Joe Manganiello (Alcide Herveaux), Channing Tatum, Matthew McConaughey, Matt Bomer, Adam Rodrigues, Alex Pettyfer.  The Hollywood Reporter was about to talk to a few of the stars about the movie and here is what Joe had to say about the movies theme:
"It's about being trapped in this life – it's a very attractive, shiny place to be, and I think that people get stuck in it, and years go by.  You go in there as this fresh-faced kid, probably underage, and you wake up 20 years later, going, 'What the hell did I do?' That's what's at the heart of it."
Adam Rodrigues told The Hollywood Reporter this:
"It was the scariest thing of my life, without a doubt.  I'd never done any choreographed dancing ever before, and actually living up to it and working as hard as I had to meet the challenge made it the best experience of my life."
Of course by now we all know this movie is loosely based on Channing Tatum's life before he got famous so it was no surprise that someone said this about his moves:
"Channing is amazing; he's one of the most authentic, cool, down to earth people I've ever worked with.  He defies the laws of Physics in this [film] – it's crazy!"
To read more about what the other cast members had to say you can read the article here.  Are you planning on seeing the movie this weekend?
Source: Hollywoodreporter.com – "'Magic Mike' Stars Channing Tantum, Matt Bomer Talk Stripper Dance Moves, Objectifying Men"
Image Credit: Getty Images