The Candymanathon - Part 3
Oh, this is fascinating...
Title: Candyman: Day of the Dead
Released: July, 1999
Director: Turi Meyer
Cast: Tony Todd, Donna D'Errico, Jsu Garcia, Ernie Hudson, Jr., Wade Williams
Plot: While the daughter of Annie Tarrant, Caroline, tries to repair the reputation of her ancestor, he returns in the form of Candyman to murder once more.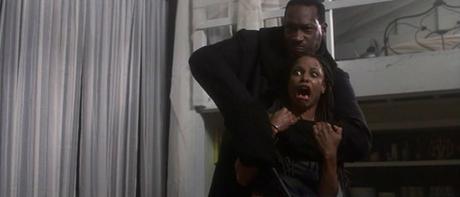 Review: Turi Meyer, as director, fails incredibly hard with this second sequel. It's clear that they're working with an incredibly small budget, but he has still failed. This is a terribly made, downright bananas experience.
We join Caroline (star of Baywatch Donna D'Erico) having reached adulthood within the 4 years since the previous film. She's taken possession of Daniel 'Candyman' Robitaille's art and wants her friend to put an exhibition. Her friend leans heavily into the Candyman legend to tie it into the upcoming Day of the Dead (by the way, we're in Mexico) and sell more tickets. Candyman turns up, murders people, and so on.
It's a very, very cheap looking film and it's mostly shot with sloppy shot-reverse-shot. It looks like what the Star Wars prequels would look like if they had no money. The lead character's apartment is especially crummy, looking like they pushed aside the furniture in a prop warehouse. The mermaid cover table and faux-aquarium foot stool are amazing and I want them. Some of the supporting cast look terrified to be on camera, especially one detective who looks drugged and don't blink often enough.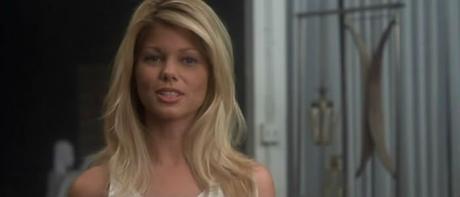 If this was simply a cheap film I could be more forgiving, but it's just a poor effort. One terribly edited flashback sex scenes features a girl rubbing honey over herself for...the sexiness? Then she jumps onto a bed, and I'm cringing at the thought of the bedsheets sticking to her and the honey getting everywhere. Fortunately she somehow cleaned it all off between shots. Except when a swarm of bees turn up to murder her, she's covered with honey again. This kind of broken continuity is ridiculously obvious.
I suspect that they got Tony Todd involved with the promise of playing his signature character again, scraped together a meagre budget based on his involvement and then spend it all hiring a Baywatch star, as this series was something of a phenomena at the time. The end result is awful and unsurprisingly killed the franchise for a solid 20 years. I'd say it looks like a cheap porno, but I suspect that would be an insult to cheap porn.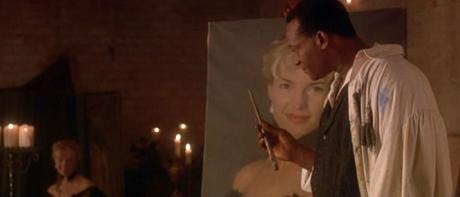 The original film was a dreamlike, measured experience where the director was determined to avoid cliches like screaming actresses. This movie is women in their underwear screaming every few minutes.
Rating: ONE out of TEN