The canals of Amsterdam are celebrating a birthday in 2013 and it's rather a big one.
One that you and I will likely not reach – 400 years! I'm just aiming for an even happy and healthy 100 years! But the canals are aging rather well and 400 years later remain an exemplary example of city planning done right.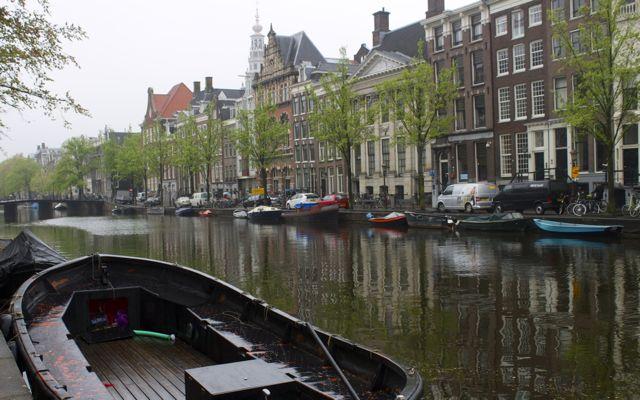 This is one birthday party you don't want to miss and fortunately it's going on for an entire year.  If you got to me 400 years old, wouldn't you want a long celebration too? You can see a list of all the events here, including concerts and art exhibits  but three that really stood out to me were the Canal Parade taking place during the Amsterdam Gay Parade on August 3rd, the Canals Festival running from August 16th-23rd and the Amsterdam Festival of Lights held on November 28th.
So just what makes Amsterdam's canals so special?  These 8 reasons:

1) There are over 100km of canals which have resulted in  an incredible 90(ish) islands and 1500 (ish) bridges. Just think how long you could spend exploring!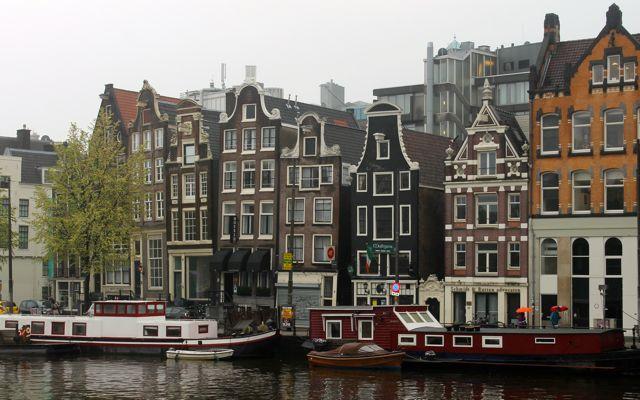 2) The inner ring canals are lined with historic buildings
– 1550 of which have a monumental building status.  No wonder they earned UNESCO World Heritage Site status in 2010.
3)There are locks so there are never ebbs and flows in the canals. Genius!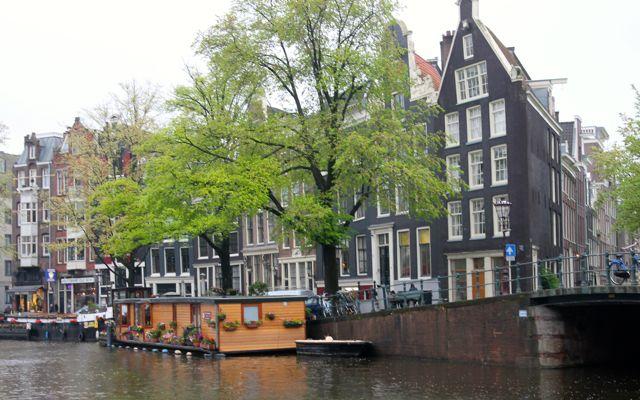 4)The canals might be cleaner than your bathtub.  They're flushed five times a week!  I don't know about you but that's more often than I clean my bathroom, unless of course you would like to come over and clean it.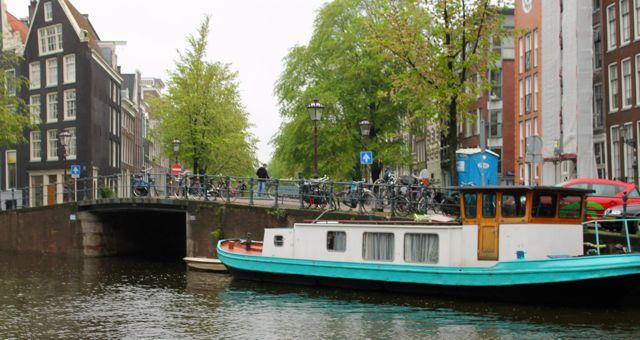 5)There are a lot of houseboats on the canals of Amsterdam – ~3000 of them.  Unfortunately  they're not cheap to live in. But don't worry, #8 below offers a good alternative.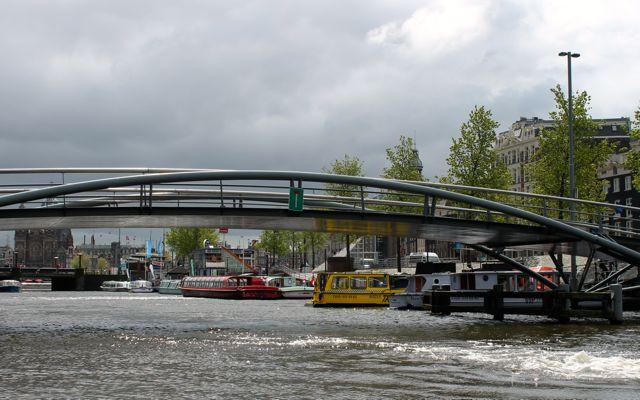 6)You can swim in some parts of the canal.  The Amsterdam City Swim is a canal swim for charity held every year, and even Princess Maxima participated last  year.  This year it's being held on September 8th, but registration has already closed for individual registrations.  Would you be one of the brave 1600 swimmers? I think I would just stick to cheering on the sidelines for this one – that water has to be cold! But diving in the canals in a dry suit?  Now we're talking!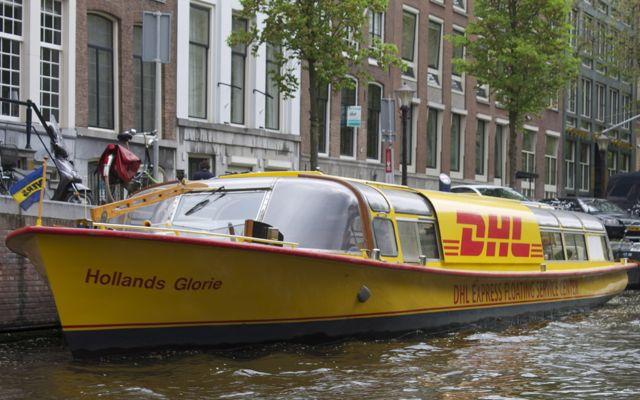 7) Walking along the canals at night is a perfect opportunity for people watching. This was a tip given to me by our guide who explained that the Dutch don't normally close their curtains, so at night when the lights are on you get a glimpse (for better or for worse) into the local's lives. Lets just leave it at that.  Moving on…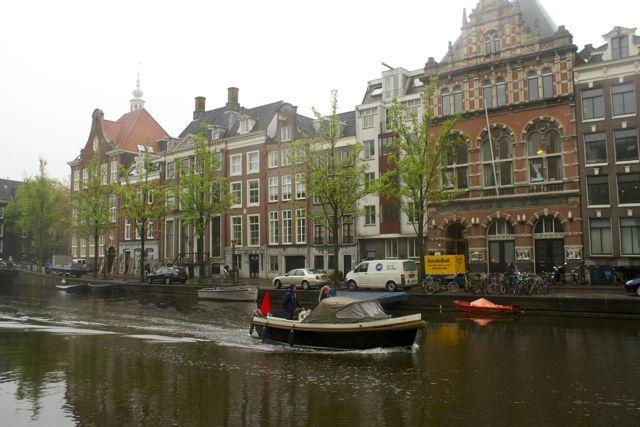 8) Some Dutch consider their boats to be their gardens.  As explained to me by Sebastian my guide in Amsterdam, My boat is my garden. Some people go to their gardens to relax, I go to my boat.  I relax by inviting a few friends and driving my boat along the canals.  Ummm, can we be friends?  Tip:  If you can't afford to live in a houseboat, become friends with someone who at least owns a boat.