The Courrier Post Online reports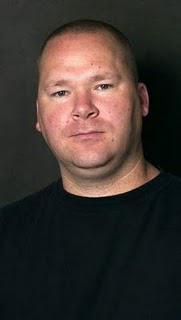 But an intensive investigation found the incident had been staged, said a knowledgeable source who spoke anonymously. The source said Frett's wife allegedly fired the shot in an attempt to wound the officer in the leg, so that he could qualify for early retirement. The shot missed, however.
In Pennsylvania he probably would have gotten a slap on the wrist, but in Joisey, he's finished. He's off the police force, and I don't suppose he'll be allowed to own guns in the future.
One strike you're out
, is what I always say.
What's your opinion? Please leave a comment.