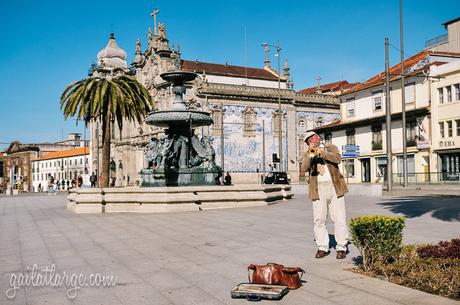 I've seen this fellow play his trumpet in Ribeira and at the bottom of Avenida dos Aliados, but this is the first time I've photographed him at Praça de Gomes Teixeira (aka, the Lions Fountain).
His busking repertoire is rather limited, but one day if I'm feeling bold I will ask him if he happens to know any Dixieland tunes — and I'll put in a fiver if he does!
A short clip of him playing, but the mic is overrun with wind noise.
{ More photos in the album. }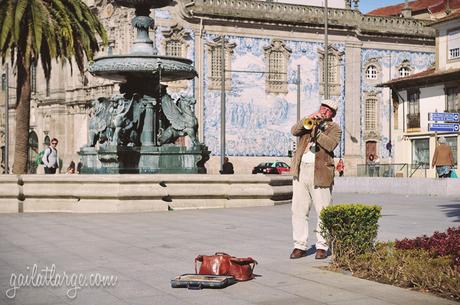 March 13, 2016
Album: Portugal [Winter 2015/2016]