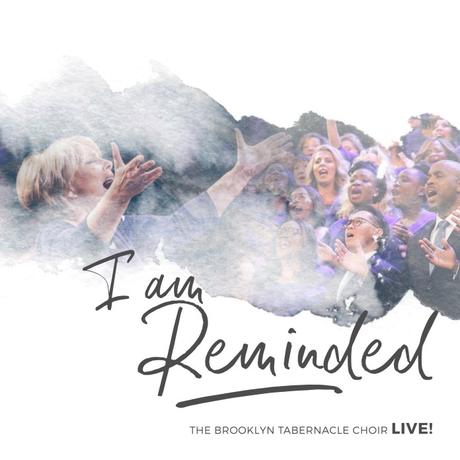 The Grammy Award winning  Brooklyn Tabernacle Choir is releasing their 30th album 'I Am Reminded' April 6th.
'I Am Reminded' is available for pre-order now on all digital outlets, and features, Nicole Binion, who sings lead on the title track, Indonesian worship leader, Sidney Mohede, and the duo of Shane & Shane, whose warm harmonies are featured on the instant grat track, "Psalm 23."
I Am Reminded boasts five original compositions that were written by the choir's founder, Carol Cymbala, and various members of the Brooklyn Tabernacle Church's music department. Among the lot are up-tempo congregational stanzas such as "Psalm 150" and "God Surprised Me." The new works also include two soulful ballads, "That's Why God" and the title cut which features Niciole Binion's electrifying soprano.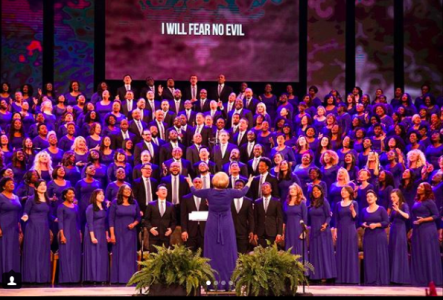 Pic Source: The Brooklyn Tabernacle Choir
Choir members, Brandon Camphor, and Durell Comedy, team up on the bluesy, soft-rocker, "Psalm 34." Finally, Shane and Shane, a Texas-based duo, reprise one of their own sonic gems, a big congregational anthem, "Psalm 23." This stunning collection of songs is true to the Brooklyn Tabernacle Choir's rich legacy while it also expands the choir's musical palette with colorful new sounds that remind us all of just how great this choir has been at maintaining a spirit of excellence while also sharing God's everlasting love through music over the last four decades.
Carol Cymbala (wife of The Brooklyn Tabernacle Church's Senior Pastor Jim Cymbala, and daughter of the church founder, the late Rev. Clair Hutchins) founded the 300-voice troupe with eight members in 1973. The ensemble is a blend of ethnic and economic backgrounds, with members ranging from lawyers and doctors to former addicts. Over the years, the choir has performed at venues such as Radio City Music Hall and Madison Square Garden.  Aside from their own moments in the spotlight, the choir has backed luminaries such as CeCe Winans and Michael W. Smith. Their amazing legacy includes six Grammy® Awards, seven Dove Awards, three #1 Billboard charting albums and over four million albums sold.